PB Vote Results Are In!

5/21/13
By PB Vallejo
Congratulations Vallejo on drawing the largest voter turnout in a participatory budgeting vote in the U.S. to date! There were so many voters that it's taken extra time to enter all the email addresses in order to send out this message, so apologies for the delay!
In all, 3,917 Vallejo residents turned out to vote for their top projects May 11-18. Below are the vote results. The top 12 projects can be funded with the estimated $3.2 million allocated to PB by City Council. Additional projects may also be funded, pending available public or private resources. The will submit the public's priorities to City Council for approval at the Council meeting on Tuesday, May 28th, at 7pm.
Click HERE for the rest of this article...
Bennies from Heaven
Angelic Perks and Golden Fringies for City Employees
By Robert Schussel, Ph.D
5/20/13
Purpose
To analyze the cost to Vallejo of the benefits (health insurance, employee assistance program etc) that employees receive. Most of these benefits are available at no cost to City employees.
Caveats
1) The cost of benefits are for calendar year 2012.
2) As the number of employees receiving monies was not provided an estimate of 410 employees was used.
3) The cost of holidays, vacations, and sick leave were not included in these analyses.
4) The General Fund budget was estimated to be approximately $82,000,000. It was based on the average of fiscal years 2011/12 and 2012/13.
Click HERE for the rest of this article...
| | |
| --- | --- |
| | |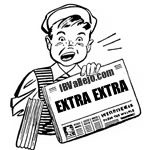 City of Vallejo National Public Works Week events this weekend:
5/18 -- Volunteer Downtown Cleanup event 9 AM -11 AM corner Sonoma & York
5/19 -- Public Works Open House -- 11 AM - 4 PM -- at Corporation Yard 111 Amador St.
& Water Treatment Plan 202 Fleming Road -- TOURS, FOOD, ACTIVITIES, & INFORMATION
---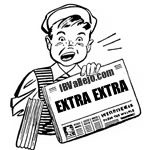 Participatory Budgeting Vote Concludes Saturday
5/17/13 - Voting Ends Saturday for Vallejo Residents on How to Spend $3 Million in Tax Dollars on Neighborhood Projects; Results Made Public Sunday VALLEJO, Ca. – Voting by residents of Vallejo – 16 years of age and older – on how to spend approximately $3.2 million in tax money on neighborhood projects developed entirely by the Vallejo community concludes Saturday, May 18 at Vallejo Adult school, 2833 Tennessee Street.
Residents will have all Saturday – 10 a.m. to 6 p.m. – to cast their votes. Thousands of people have voted in a week of voting throughout the city.
Results will be released at an election night party Sunday, May 19 from 6 p.m. to 10 p.m. at the Power Company, 415 Virginia Street, Vallejo.
---
5/15/13 -- Here is a video synopsis of one more PB project:

Vallejo Proud will focus on civic education and Vallejo's history. A series of lectures on the history of Vallejo will raise awareness of our many assets for both residents and the rest of the Bay Area.
---
---
Grand Jury Finds Safety at Vallejo High is a Joke
But absolutely is LAUGHING
5/15/13 -- 1:50 PM -- A scathing report just released by the Solano County Grand Jury is highly critical of safety practices and the Vallejo High School administration. The final comment at the end of the report summarizes succinctly:
The Grand Jury is aware there are socio/economic issues within the City of Vallejo which impact
the District's ability to provide a safe environment within its schools. However, the actions of the
Vallejo City School Board, Vallejo City Unified School District and Vallejo High School
Administration have exacerbated the challenges in effectively managing teacher and student
safety within Vallejo High School.
Read the full report HERE
---
---
11:21 PM -- SOLANO 360 SPECIFIC PLAN APPROVED UNANIMOUSLY
---
---
5/14/13 -- 11:11 PM -- SOLANO 360 FAIRGROUNDS LOOKS LIKE IT'S HEADED FOR RESOUNDING APPROVAL.
---
Ten Frequently Asked Questions on Solano 360
from City Manager Dan Keen
Solano 360 Plan on tonight's 5/14 council agenda!
---
<< Start
< Prev
1
2
3
4
5
6
7
8
9
10
Next >
End >>
Results 1 - 11 of 1362