| | | |
| --- | --- | --- |
| | | |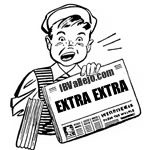 Binding Arbitration Challenge Begun

4/3/08

VIB has just received word that a group of concerned citizens has begun an effort to remove binding arbitration from the Vallejo City Charter.

Spokesperson Jim Libien said, "This is about the future of Vallejo."

VIB will let you know as soon as we receive more details.

The following is a statement released to VIB:

A statement from the Citizens Committee to Remove Binding Arbitration

A group of passionate Vallejoans -- moms and dads, retired people, professionals, working men and women -- have met on several occasions to talk about an issue that is gripping the City of Vallejo and helping to exacerbate the financial crisis facing city hall.

Citizens coming together

in homes and churches to talk about the problems facing their communities is part of the great democratic tradition of our country. We believe that binding arbitration -- the key issue facing our city -- is an anachronism of the 1970s when public safety unions were able to threaten strikes and deprive the city of essential police and fire fighting services. Those strikes are now illegal in

California

and Vallejo's

binding arbitration provisions

are outdated and unnecessary.

We believe that binding arbitration has prevented the city from effectively managing it's collective bargaining agreements. As a result, the city of

Vallejo

is saddled with public safety contracts that we cannot afford. They're bankrupting the city. We'd like to see binding arbitration removed from the Vallejo city charter and we're talking about how we can come together as a community and bring that change to the city so that we can build a brighter future.

In the days and weeks ahead, as our conversations continue and solutions develop, we will have more information to share with media and the broader community.