| | | |
| --- | --- | --- |
| | | |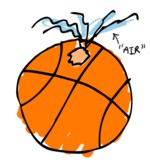 Air Ball
No Vote Taken
Unions Maintain Stranglehold on Vallejo

April 23, 2008
By Marc Garman
Last night's City Council meeting was a sad and deflated exercise in impotence and inaction. No action was taken on a promise made to the citizens of Vallejo to reach a deal with the safety unions and achieve long term solvency, or declare bankruptcy by April 22.
Apparently negotiations have yielded absolutely nothing productive. The glazed look of exhaustion and frustration on Mayor Osby Davis's face said it all. Perhaps, Davis carried some measure of optimism with him as he went into negotiations. He has emerged clearly stripped of that shining cloak.
The Emperor has no deal.
Talks were ongoing all afternoon leading up to the council meeting...obviously without result. Perhaps Councilmember Schivley was correct when she suggested that the unions already achieved what they wanted when they convinced the city to drop all lawsuits against them. (And the Union Business Leave issue as well)
Oh and P.S.: Union head Kurt Henke has not dropped any of his lawsuits. Not exactly quid pro quo.
So here we are. But where the Hell are we anyhow? We don't really know because the unions insist on negotiating in closed session only. They fear an informed populace and prefer to keep us in the dark and use a well oiled spin machine and lots of money to maintain control.
Oh yeah, here are links to a couple powerpoint presentations used to help train IAFF Union leaders to influence local politics. An interesting insight.
That said...The only councilmembers who showed any gumption were Gomes and Schivley. No surprise there. They both said they were ready to take action. Bartee said he was disappointed there was nothing to vote on...but I think we can take that as Henkette pandering.
I am really starting to feel like Bill Murray in that movie Groundhog Day. The only problem is every council meeting I go to isn't an exact repeat of the last one. They keep getting more grim and surreal.
The new "drop dead" date for a decision is May 6. Be prepared for a band-aid parading as The Messiah.
Until Fiscal Rapture or Damnation arrives this is Marc Garman signing off until next time when we get to do it all over again. I just can't wait.