| | | |
| --- | --- | --- |
| | | |
---
4/29/12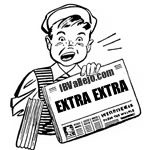 Occupy May Day event scheduled for steps of Vallejo City Hall Tuesday May 1 at 10:30 AM
United Democrats of Southern Solano County to hold Supervisor Candidate Forum May 3 7PM at the Norman C. King Center in Vallejo INFO HERE
---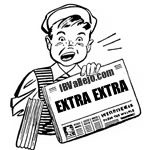 4/26/12
Read the latest City of Vallejo newsletter HERE
---
Enough With These Marijuana Clinics
---
By Jim Davis
4/26/12
The spread of marijuana clinics (Medical Marijuana Dispensaries—MMDs) in our little town is regrettable. It is time it stops. Way past time. It gives the Bay Area the feeling that there is no one in charge in Vallejo, and, unfortunately, they are right. This helplessness invites burglars, robbers, rapists, car thieves, prostitutes and drug dealers. The city government can't control what businesses open or what its police department does.
But to turn our highly-trained, highly-paid police officers into Gestapo cops busting clinics is unseemly. The people running these businesses are not criminals; they're trying to make a living. It is embarrassing that a police chief orders his officers to raid clinics to cure a social problem, not a criminal problem (it's not like we don't have criminal problems). The chief along with the mayor, city manager, and a few council members are waging their own personal "war against drugs." They are destroying needed businesses and the lives of the operators and owners (not to mention the right of legitimate patients to get their medications). After rushing in, handcuffing everybody on the premises (maybe throwing them to the floor, like on TV), and making arrests, the chief says to his officers: "Take off your vests, put your guns in the cars, and get some cardboard boxes to carry out all the records, marijuana products, telephones, computers, and file cabinets. Look for keys to cars and secure any such cars. We'll take the cars to the station later. Make sure you get all the names and addresses of the patients, employees, or anyone else hanging around. And make sure you itemize each item of dope, property, and records as you put them in the van. They will be itemized by the property officer at the station to check on your itemization. This is all evidence to be stored until we have the trial of these low-lifes."
How much does this cost? Not to mention creating a new vacant space, losing revenue, and putting people out of work. Not to mention the resources consumed by lawyers, judges, clerks, and court reporters. Not to mention the time lost from fighting real crime. For what?
The city and police are taking a ridiculous position intellectually. Like, "What else can we do? These clinics are spreading like wildfire." Well, there is actually a lot the city and police can do to stunt the mushroom growth of these clinics, without arrests and prosecutions. It's called regulation, a process familiar to most of the civilized world.
Imagine this: We call off the Gestapo (if there is anyone in the city with enough power to do that), write regulations to guide the conduct of marijuana clinics, divide the city into geographical areas—between three and six--and allow ONE clinic in each area, a well-run clinic, inspected frequently by one of the city departments, and policed carefully by the police, making sure no one is hanging around or smoking marijuana in public. The clinics would not be the pariahs of the community they are now, but instead would be valued members of the community. They would pay business license fees and sales taxes. Legitimate patients could get their medication with ease; maybe a drive-through window. No hangers out. No trash. No bad behavior. Just sales of marijuana to legitimate patients.
There is no reason for this cartoonish behavior by the city and its police department. We have people opening clinics whenever and wherever they want. This is not good. It should be stopped—with regulation, not arrests.
These clinics are NOT illegal. The city pretends they are illegal because the city hasn't listed them as an approved type of business. The city takes this position even though they are clearly legal under state law. They are illegal under federal law, but that's not really our concern. We hardly have the resources to enforce federal law. Our state said we don't need the federal government in this area; we will take care of our own medical marijuana patients. There is no legal or pragmatic basis for our police department to be wasting its time on nonsense.