| | | |
| --- | --- | --- |
| | | |
---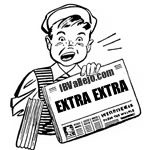 Read the latest City of Vallejo Newsletter:
Participation, Safety and Creativity
---
Public Safety Committee Needs YOU!
YOUR CITY - YOUR COMMITTEE - YOUR VOICE
By Joanne Schivley -- Chairperson Public Safety Committee
5/6/12
This year, on April 3rd, the Vallejo City Council created the Citizens Public Safety Advisory Commitee and charged it to:
1) Review best practices in other cities of police and fire departments in terms of efficient operations, revenue generation, reducing calls for service, crime suppression, increasing police presence, and enhancing technology to reduce crime and create a safer community.
2) Review best practices in other cities of Citizens Police Commissions, including approaches, powers, limitations and the impact of various models of citizen review.
3) Review current and future trends in public safety compensation methodology.
Committee meetings are held at 6:30 p.m. in the City Hall Council Chambers, 555 Santa Clara Street, Downtown Vallejo
The next meeting will be May 9th. Guest speakers are:
Gary Stanton, Solano County Sheriff and Susanne E. Johnson, Police Services Supervisor for the Vacaville Police Department addressing the use of non-sworn employees and volunteers.
The May 23rd meeting will feature Dr David Swim, tenured Associate Professor, Criminal Justice Department, California State University, Sacramento. Dr. Swim retired as a Captain from the Stockton Police Department and has assisted police unions with their contract negotiations. He will be addressing best practices that could be adopted by Vallejo.
Your input is essential - please plan to attend both of these meetings!