| | | |
| --- | --- | --- |
| | | |
---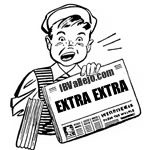 5/31/12
Read the latest City of Vallejo Newsletter: Farms, Potstickers and Blankets!
---
I watched Erin Hannigan lie...
---
By Michael Stanley
5/29/12
I watched Erin Hannigan lie herself into a second term on the city council just six months ago. And now she has the gall to release a flyer with the huge word "COMMITTMENT" on the front cover? Commitment to whom? Herself obviously, or she wouldn't be running for another elected office less than six months into her second term. A term she promised to work hard on the Vallejo City Council and help solve our City's problems. Her deceptive and revisionist history cannot continue to go unchallenged. We cannot afford to have her represent us at the county level based on her abysmal Vallejo voting record.
Yes, the Council inherited many bad decisions of prior councils. But Hannigan's arrogance and her votes only made these problems much worse.
While the city faced a $12 million deficit, she approved two years of police raises, zero employee contribution for health care, and no adjustment to pensions while in bankruptcy despite warnings against it from the council minority and citizens whom she completely ignored. Now she claims on her Facebook page that this was "strategic" and saved the city money? What about the more than $10 million wasted on the 2009 VPOA and CAMP contracts, not to mention future uncalculated and unfunded pension costs? Just the 6.3% salary increase alone that our police officers received in 2010 will cost Vallejoans more than $25 million in pension expenses.
Hannigan claims that the 2009 VPOA contract ensured that our police officers would be paid the median of "comparable" police departments of other cities in the area. And she was afraid they would leave if we did not give them raises. What other cities? Walnut Creek? Mountain View? Vacaville? Richmond? These cities are NOT comparable in terms of Vallejo's tax base or what we can afford. In actuality, Vallejo was paying our police officers the TOP salaries in the state of California at the time that she approved this contract, not median, according to Policepay.net.
Instead of giving raises IN BANKRUPTCY, the prudent course of action would have been to pay what we could afford and keep as many police officers on the street as possible. Hannigan's reckless decision to support the 2009 police contract resulted in the elimination of 17 police officer positions and the closure of one firehouse. Her vote for this contract was not only fiscally irresponsible, it means that our police officers now lack adequate back up on the streets and our firefighters struggle every day to ensure they can deliver paramedic and fire services under seven minutes so we can maintain our grant funded positions.
Hannigan can put all the lipstick on a pig that she wants. But her egregious financial voting record stands for itself.
Don't vote for a pretentious and untrustworthy candidate like Erin Hannigan. Vallejo can't afford it.