| | | |
| --- | --- | --- |
| | | |
---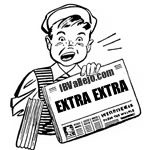 3 big events this weekend –ALL FREE
Annual Pride Picnic @ City Park . (Louisiana & Marin, southeast corner, 2 – 5)
The 1st in the annual (4—all summer) (the Children's Wonderland—across from the Senior Center & G.V.R.D., on Amador) from 1 – 3 pm (famous blues guitarist & vocalist—Alvon Johnson)
The crowd of artists in the old bldg on Mare Island are having another open studio show—this time with 2 bands—., from 11 – 5
---
6/8/12

By Marc Garman

The June 5 meeting of the Central Core Restoration Corporation Board was pivotal for several reasons. First of all, the organization, which provides security and other services to improve Vallejo's downtown is fighting for it's existence. Board members Brinson, Lando and Barcewski have refused to support the voluntary PBID (Parking and Business Improvement District) assessment that provides the funding for services by removing their votes.
(Basically, downtown property and business owners agree to a self imposed fee.) The three dissenting board members were also not present at the June 5 meeting much to the chagrin of board president Buck Kamphausen and other board members.




This was an exceptionally heated and contentious meeting because of the apparent/alleged snub by the dissenting and absent board members as well as because of what is at stake. At this point the board can either re-draw the assessment district to exclude one or more of the dissenters (delaying funding until next year), or find funding elsewhere. In many ways, the future of Vallejo's struggling downtown is at stake.




Of note was the appearance of Councilmember Stephanie Gomes along with local real estate agent Diana Lang, who brought forward the idea of using Vallejo's new participatory budgeting process (championed by Councilmember Marti Brown and supported by Gomes, Sampayan and McConnell) as a possible means of supplying needed funding for CCRC, much to the interest of Board President Buck Kamphausen. Seeing Gomes, Lang and Kamphausen, who have been known to differ on issues from time to time speaking together was encouraging indeed.




Property owner David Fischer and ex Vallejo councilmember Tom Bartee also offered to form a peace delegation of sorts and contact the breakaway board members. We await the outcome of that mission as well.




It was a long meeting, so points of particular interest are noted below with the time they appear in the video:

1:26 -- Roll call...so you know who is who.


20:10 – Gomes and Lang appear. The tension is palpable.

48:00 – Start of Public Comment Section – Let the fireworks begin!

48:42 – Robert Schussel addresses the board.

56:23 – Lavonne Sallee addresses the board, particularly board president Kamphausen.

1:06:00 – Property owner David Fischer addresses the board – there is a lengthy back and forth with Fischer who at one point suggests Kamphausen consider resigning.

1:38:00 – Diana Lang with Stephanie Gomes bring up the idea of seeking funds through the Participatory Budgeting (PB) process. The board and Kamphausen express interest. People are looking at each other in surprise over this one considering the strong disapproval expressed by the Chamber of Commerce et al. over PB. Hmmm...difficult times may yet yield strange bedfellows.

1:46:00 – Dance Unlimited proprietor Natasha Clark hurls a verbal Fierce Flaming Molotov Cocktail Assault at board President Kamphausen. Things get Medieval Ukranian style.

2:06:00 – Gomes, Lang and Kamphausen chat.