| | | |
| --- | --- | --- |
| | | |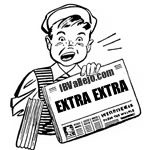 CODE ENFORCEMENT COMMUNITY MEETING
TOPIC: MAINTAINING SAFE & HEALTHY NEIGHBORHOODS
Monday, June 11, 2012
6:00 pm – 8:00 pm JFK Library 505 Santa Clara Street Joseph Room, 2nd Floor
-Learn About Code Enforcement! -Make Suggestions! - Get Involved!
The primary goal of the City of Vallejo's Code Enforcement Division is to maintain safe and healthy neighborhoods through sharing information, providing education, cooperating with residents and businesses and encouraging voluntary compliance.
Nimat Shakoor-Grantham, Code Enforcement Manager invites you to attend a Code Enforcement Community meeting to learn more about the Code Enforcement process and discuss issues that affect the quality of life in your neighborhood.
| | |
| --- | --- |
| | 6/10/12 -- Sunshine and balmy weather were ideal for the annual Pride Picnic held in Vallejo's City Park today. The event was well attended. Gay folks, straight folks, dogs and kids plus sunshine and free food made for a pleasant afternoon. There were even a number of councilmembers and other dignitaries in attendance. |