| | | |
| --- | --- | --- |
| | | |
---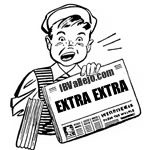 6/12/12 Vallejo City Council meeting: Budget decision continued for June 26 meeting. Council struggles with $3.8 million structural deficit, disposition of Measure B funds and filling holes left behind by accidental failure to notify safety employees of intent to open contracts. City Manager Keen feels city on course to leave structural deficit behind next year, but acknowledges challenges ahead as bare bones city staff tries to hold it all together and council tries to find a way forward without more brutal cuts. It's not all bad...just mostly.
---
Citizen's Public Safety
Committee
for June 6, 2012
By Hatfield McCoy
6/12/12
The Beat Goes On
Approximately sixty people packed into City Hall for the June 6th meeting of the Citizens Public Safety Advisory Committee. There were residents voicing concerns from the northern area of the California Meadows neighborhood to the innermost parts of the Heritage. As many of you know, this committee is made up of citizen volunteers who live in various parts of Vallejo. The current members are Kathy Beistel, Karol Heppe, Kevin Kelley, Joanne Schivley (Chair) Robert Schussel (Vice-Chair), Bill Tweedy and Burky Worel.The non-voting members representing the police and fire departments are Sid de Jesus and Pat Dunn respectively. Each member listened to the public comment intently, but not as intently as Chairwoman Schivley when reports of home invasions were reported in her very block.
The first speaker was Thomas Johnston who complained about Chief Nichelini's lack of response to a letter sent to the chief "years ago." He also expressed concerns that the police department will not take reports for misdemeanors or 'low priority crime' urging the public to merely file a report 'on line.' The next speaker, Chris Stefano, stated that she lives in Vallejo Heights having previously lived in the Bronx, New York. Stefano commented that "Vallejo is the most dysfunctional city she has ever encountered, including parts of New York State. She stated that her friend is doing a case study for his Master's degree. The study is about Vallejo with respect to "how never to run a city." On a more positive note, Sandra Vegas rose to the speaker's podium with nothing but high praise for two officers who arrested a predator who was caught stalking her fourteen year old daughter. It seems the alleged perpetrator did not have a full deck in that he gave the girl his name and phone number. That proved to be a no brainer for Vallejo's finest.
A speaker named Marietta stated that she is a newcomer to Vallejo, likes Vallejo, but would like to see more cameras installed here. Ms. Schivley assured her that the townspeople can look forward to twenty more cameras to be installed soon. Another speaker, Ms. Parks, told a chilling tale about a home invader who used tools to enter her home in the mid afternoon while she was putting her child down for a nap. She had left her infant five month old downstairs sleeping. "The home invader was closer to my child than I was. I was horribly afraid," she said. With some quick thinking, she managed to convince him to leave. Ms. Schivley asked if she had called the police to which she answered: "We have called so many times in the past, and it never does any good." Award winning mystery writer, David Corbett, who has also helped start a neighborhood newsletter called "Lamplighter," suggested that Vallejo implement a 'Foreclosure registration program' which would make banks more accountable. Ms. Schivley stated that that idea has been proposed at the council level before, but nothing has come of it as yet. This committee has the authority to make suggestions to that end. "This would make the banks active participants with our city," Corbett said. Kathy Santiago lives in California Meadows. She recounted some horrific tales of late night home invasions wherein the perpetrators are making their way into people's homes in California Meadows and robbing them of money, goods and credit cards. "Each time I get into the shower at night, I think of the movie 'Psycho'," Santiago said. "I feel like we are living in the wild, wild west here in Vallejo," she stated.
After the speaker's forum, the fire department staff gave a thorough and well designed explanation of their program known as CERT which stands for "Citizens Emergency Response Team. They explained that they recently recruited and trained thirty-five more volunteers. The idea of the program is to help neighbors to help themselves until the fire department arrives; it is a form of 'disaster preparedness'. The program prepares people to do things which can help in traumatic situations. Volunteers also help staff shelters, place sandbags during flooding, take calls during power outages, etc. They do not work on anything hazardous such as wild fires or structural fires. Originally started in 2006, it was known as ALERT, this program is provided for by grants and costs $11,523.40 annually. The money is generated from FEMA funding. The Vallejo Fire Department now boasts approximately 175 citizen volunteers, but they could use more. They receive twenty-eight hours of training, and there is no physical fitness requirement as many volunteers do non threatening, non physical efforts within the department. The fire dept. staff explained that they have a six part training program: 1.) Personal household emergency preparedness. 2.) Fire safety such as extinguishers, storing chemicals, smoke detector installation 3.) Disaster medical aid – e.g. How to transport people using blankets, chairs, etc. 4.) Realistic first aid, how to do reports, how to do minor treatment of burn trauma, splinting, et al. 5.) Light search and rescue operations, triage building, how to get victims removed safely without risk. 6.) Disaster psychology, personal team safety, how to watch out for each other. At the end of the training, volunteers undergo a drill, and review which culminates by encompassing all of the six lessons. The fire department would like anyone interested in taking this course, and subsequently volunteering, to call them to make arrangements for future training. The fire dept. staff stated that "eventually we would like to see volunteers run the training program with overseers, and the department could concentrate on the administrative aspect and future funding. Committee member Heppe asked when training of this nature takes place, to which Fire dept. officer Dunn stated: "Usually on a Tuesday/Thursday night from 6-10p.m.to accommodate persons still working a day job. He further stated that they hold four training sessions a year with the next training to be held in September of this year. Chair Schivley asked if they had a current 'Special Needs Data Base' updated, to which Dunn replied that he had no knowledge of an updated data base, but that he would pursue looking into it. Chair of the Vallejo Human Resources Commission, Mustafa Abdul-Ghanee suggested that there be a "follow-up on an annual basis with the process of putting a call out to all CERT graduate/trainees. He suggested that they ask them to 'muster' at some designated place for updates, introductions to current and former members with the intent of keeping interest and volunteerism enthusiasm, perhaps culminating in some type of 'practice drill.' Dunn stated that he would consider that suggestion.
Officer deJesus talked briefly about the Citizen's Academy which is an eight week course with the police department. Volunteers are given instructions as to police functions and in August "We are taking them out to the (gun) range," he said. The police dept. intends to redesign their web page to show more comprehensive options of volunteering within the police departments. They will be trained on monitoring cameras, among other more administrative duties as well. deJesus proudly stated "We just made Pamela Galardo the Volunteer Citizen of the Year for her work with MADD." In addition to other duties, volunteers assist with DUI checkpoints, junior traffic programs, finger printing, and citizens on patrol programs. The police department is looking to expand volunteers, and deJesus suggested checking out the information on the police website.
In his final report, Dunn stated that the fire dept. has just graduated ten new firefighters, and despite the fact that they need 'a little more training,' they are currently employed and contributing members of the department. He also reported that they have two new fire engines, and have seen an increase in squatters starting fires, fires in grow houses, and in warehouses where they try to steal copper and start fires with torches, etc... Dunn also wants the public to know that there will be drill this weekend in Benicia wherein they will start a fire and contain in through drill practice. "So if you see smoke billowing over the Benicia hills this coming weekend, don't be alarmed," he said.
In the final wind down of the meeting, there was extensive discussion about resurrecting "Beat Health," which was a program through neighborhood watch programs, police/fire, code enforcement, Fighting Back partnership, etc. The committee asked that a qualified speaker be brought to an upcoming meeting to explain the ramifications and procedures of this concept. deJesus, Dunn, Worel, Kelley and Tweedy all expressed enthusiasm for the return of Beat Health, but Kelley indicated that it would be costly to which committee member Heppe stated that "Volunteers could certainly help there." They all agreed that such a program cannot function sans a lead supervisor to coordinate it. Even Schivley stated: "Perhaps we should put this on the top of our list for 'Best Practices' in future."
Member Tweedy stated that he would like to see some sort of SURVEY sent to the general public as to what they would like to see culminate from this committee. He asked that the topic be agendized at the next meeting.
At the end of the meeting there was much discussion as to topics of future meetings. Upcoming meetings will feature Dr. Mark Correia, Associate professor at San Jose State University, Emergency Medical Services presentation, a review of best practices from other cities, and a more detailed look at the police officer's training program. The subject of sub committees has come up at several meetings, but the committee has decided not to assign people to committees until a future meeting. However, they have determined that they should concentrate on three areas of concern for sub-committees: Communications, Operations and Finances with respect to both departments. The next scheduled meeting will take place at the same time and place: City Hall council chambers, and 6:30p.m.on June 20th. The public is urged to come down for presentations during the public forum session. The program is also televised live on the cable government channel 28, and is rebroadcast during the week. It may also be viewed at the city's website.