| | | |
| --- | --- | --- |
| | | |
---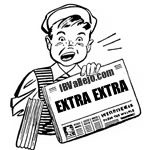 6/20/12 -- Public meeting on Vallejo Plan to be held tonight at Empress Theatre
Public to be given opportunity to express concerns and voice priorities regarding economic concerns and quality of life issues in Vallejo.
Representatives from various city departments to be present. Empress Theatre from 6-8 PM
NOTE: VIB has been specifically requested NOT TO film this event by city staff. We were also never issued a press release from COV even after requesting one and being assured that we have been on the list all along. The meeting is also scheduled to coincide with the Citizens Public Safety Committee meeting. Kinda makes you wonder if the city really wants citizen input...or just the sham appearance of making an effort. Questions or comments contact Michelle Hightower: 648-4506 -- This e-mail address is being protected from spam bots, you need JavaScript enabled to view it
Remember...in Vallejo your silence is Golden and Your absence is cherished. So be there to piss them off...or clone yourself and go to both meetings!
---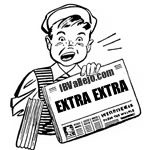 The Citizens Public Safety Advisory Committee will meet Wednesday, June 20th at 6:30 p.m. in the City Hall Council Chambers, 555 Santa Clara Street, Downtown Vallejo. The meeting will be live streamed on the City's website and broadcast live on Channel 28.
Chief of Police Robert Nichelini and Captain Tony Pearsall (retired) will make presentations about Beat Health aka Community Policing. This was an active, successful program prior to budget cuts. The possibility of restoring it through citizen participation will be explored.
If you can't attend the meeting, email your questions to and we will make sure they are asked.
6/18/12 -- Here is some footage from the ribbon cutting and dedication alongside Native American protests at the new Glen Cove Waterfront Park. Held Saturday June 16, 2012.

Special thanks to Jackson Jean for shooting this footage while I was out of town. M.G.