| | | |
| --- | --- | --- |
| | | |
---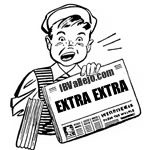 FLASH -- 7/12/12 -- 11:55 AM -- Hearing earlier today for Matt Shotwell, proprietor of now closed Greenwell medical cannabis collective continued to August 16 at 10 AM for a settlement hearing in the court of Solano County Judge Carter. If no settlement is reached,a date will be set for a contested hearing.
---
Your City Council Report
for July 10, 2012
By Marc Garman
7/11/12
with editorial comment in italics
&nbsp>

Presentations and Commendations

Both Police Chief Robert Nichelini and and City Attorney Fred Soley were given commendations for their years of service. Nichelini is retiring after 17 years of service and Soley after 24. Neither was present, but Mayor Osby Davis commended Nichelini for promoting "esprit de corps" within the police department, which turned out to be a tongue twister.




Bob Berman of the Solano Open Space Committee and Benicia Mayor Elizabeth Patterson were present to beseech Vallejo to help prevent the possible closure of the Benicia State Recreation Park and Benicia Capitol Park. Patterson referred to "sketchy state activities leaving the locals scratching their heads wondering how they are going to maintain their quality of life." she continued to ask the council to look into ways for both cities to, "work together cooperatively," to save the Benicia parks used by residents of both cities.
Is it me, or do we only hear from Benicia when they need something? It also seems that officials form Benicia never spoke to GVRD (Greater Vallejo Recreation District) regarding the two parks either (A question asked by Councilmember Gomes).
Councilmember Brown "wished we knew about this before approving the budget," and Mayor Davis emphasized the importance of recreation.
According to Patterson negotiations with the state are not going well. They have no money, but the parks will remain open, "for now."
First Community Forum
City Council "fixture" Burky Worel (retired Vallejo PD and past President VPOA) congratulated Assistant City Attorney Claudia Quintana on her promotion to City Attorney (not yet 100% verified) and then delved directly into police issues. Worel has a problem with the hiring of 12 firefighters with a SAFER grant (federal) and the NOT hiring of five more police officers with measure B funds unless they (per council) are on a second tier benefits scheme. Worel also raised questions about the appointment of Joseph Kreins, previously of Novato as interim police chief. His monologue revolved around the hiring from inside, versus outside the police department. He also questioned the hiring process for other positions within the city...such as the City Attorney position laying blame and implied bias at the feet of the city council.
Mayor Davis responded that the city,"had an open process to choose a City Attorney." and Councilmember Gomes reminded Worel that the City Manager made the appointment for interim police chief, not the council. Smack!
Worel doesn't like to see firefighters hired and second tier restrictions put on new police hires. However, the new FD hires are all on second tier (read lower) retirement benefits and only guaranteed funding for two years via the SAFER grant. Hopefully we can keep them and perhaps see new police hired along second tier parameters. Hate to see the second tier system implemented. It is clearly not ideal, but we simply cannot afford the current benefit scheme. When the council put the second tier requirement on new (measure B funded) police hires, it put the ball squarely back in the court of the police union. They can decide to compromise on the new hires' benefits and hire them...or not. Of course, taking in employees at a lower rate may impact future contract negotiations by setting a precedent. So, you see the debacle. Considering the condition of the state and cities such as Stockton and San Bernadino (both headed for bankruptcy now) something has to give. It's a shame that Worel and some of his colleagues at VPOA seem to have failed to get the memo. Guess we're unlikely to see five new police hires unless we are willing to pay benefit and retirement provisions we still cannot afford. I think that's the sort of plan that got us in to bankruptcy...
Rozanna Verder Aliga and Elouise Scott announced the upcoming performance of the University of the Philippines Concert Chorus on July 14 at the new Philippino Cultural Center on the corner of Florida and Tuolumne Streets at 7PM. Tickets are $20 for regular seating and $50 for reserved seating.
Rich Curtola commended the Vallejo Parade Association led by Robert Briseno and thanked business owners Ken Ingersoll of Gracie's restaurant, Ray Prather of the Victory Store and the folks at A-1 Heating and Air Conditioning for funding and fundraising to allow Vallejo to have a fireworks display. "Twenty thousand people attended the fireworks," stated Curtola,"and there was not one incident."
Joe Mikelson complained about surcharges placed on the sewer bill.
Perhaps his comments would be better directed towards the Sanitation and Flood Control District.
Mikelson continued past his allocated 3 minutes. Mayor Davis informed him that his time had "expired" and Mikelson angrily retorted, "C,mon! This is important stuff!"
Consent Calendar
Gomes and Sunga recused from measure G: Code Text Ammendment and Downtown Specific Plan Amendment regarding Brewpubs and Tasting rooms.
Item G pulled by McConnell for a brief clarification
Approved Unanimously
Action Calendar
8A Goals and Objectives
Look at and approve goals set by council at previous goal setting session
Public comment:
Burky Worel returned to accuse the council of (once again...this is an often repeated theme) breaking the law. "When will this City Council follow the law?" he demanded. Worel continued to draw parallels between the wishes of the now defunct Charter Review Committee and current action pushing towards second tier benefits for new police hires. "I am just at a quandry why you will not follow the law!" he stated continuing to indicate his belief that the council is required by law to place the recommendations of the Charter Review Committee on the ballot. In later discussion, Acting City Attorney Claudia Quintana said she would look into whether or not there is any such actual legal requirement.
Allen Wildermuth came forward with words of encouragement for the council, "Sounds like we have stopped fighting in the sandbox." he announced smiling. Wildermuth, who was also on the Charter review Committee would like to see action on some of the work done by that committee as well as possibly seeing it revived – in agreement with previous speaker Worel.
Council Comment – In which Burky gets his oats!
Councilmember McConnell, also a previous member of the Charter Review Committee agrees with the song and dance team of Worel and Wildermuth. He made a motion to amend the agenda item moving action on Charter Review from a tier 2 item to a tier 1 priority...in other words, something to be acted on sooner rather than later.
Gomes,Brown and Sampayan supported the idea along with McConnell.
Hannigan is not so hot on moving up Charter Review, but suggested that the council should consider the long vestigial smokeshop ordinance as a goal worthy of moving up.
Sunga feels that the council should not modify the work done in the original goal setting session in May.
Osby is outwardly on the fence on this issue. He suggested an alternative motion in which the council approve the current list of goals, allow staff to examine and consider issues around Charter Review such as time, cost and legal issues and base any further action on that information.
The alternate motion carried with Davis, Sunga, Hannigan and Sampayan in favor.
8B Confirmation of Mayor's Appointments to the Participatory Budget Steering Committee
Public Comment
Lawrence Barnes, representing Minister Dante Quick of the Friendship Missionary Baptist Church urged the council to consider using funds exclusively for the poor, children and the homeless.
Laudable goals, but outside the purview of the council or this motion.
Mayor Davis reminded Barnes that the current proceeding was merely concerned with appointments to the steering committee and had nothing to do with the actual allocation of funds. That comes later in the process.
Joe Mikelson asked the council to consider veterans in connection with PB (Participatory Budgeting) funds, but considering the Mayor's previous explanation and his lack of clarity on PB, admitted that he was "not really up to speed."
Councilmember Sunga gave assurances that veterans would be supported on the PB Steering Committee by Jess Malgapo.
Councilmember Brown, who originated the PB push explained that the Steering Committee is to be made of "21 unique individuals from 21 unique organizations" with 3 nominations per council member.
Gomes raised the issue of the Sister City Commission being on the steering committee as it is a city commission.
An alternate resolution excepting the Sister City Commission was approved with only Mayor Davis opposed.
Community Forum 2
Bernice Spencer, cousin of Guy Jarreau who was shot and killed by Vallejo Police Dec. 11, 2010 spoke tearfully. She demanded "justice for the innocent" and raised a number of questions surrounding the death of Jarreau. "Why hasn't Vallejo PD been held accountable?" she demanded.
Mayor Davis agreed to meet with her, but made clear that he is very limited by what he can discuss as the Jarreau family is suing the city.
Kathy Biestel, block captain of the Kentucky Street Watch Owls asked if the $50 street closure fee imposed by the city be waived for the upcoming National Night Out event. Councilmember Sampayan expressed his support, asking City Manager Keen if a waiver of fees would be possible.
Natalya Clark, owner of downtown business Dance Unlimited spoke against fees imposed on her and other downtown business owners in the form of PBID (Parking and Business Improvement District) fees "voluntarily" assessed by CCRC(Central Core Restoration Corporation) as well as taxes to support GVRD(Greater Vallejo Recreaton District) "This organization give me zero!!" announced Clark in reference to CCRC.
Accountant and council gadfly JD Miller started out by complementing the council announcing, "You guys do actually act like you like each other, keep it up." Miller continued to deride the council for failing to make the goals from item 8A more apparent to the public.
Councilmember Brown reminded Miller that the list of goals is available in the documents posted online by the city in connection with the meeting agenda.
Miller started into a back and forth on the issue addressing Brown loudly and was shut down by Davis who had to remind him that the council could not engage in a back and forth discussion on the topic (Brown Act – discussion would have to be agendized) but Miller insisted until Osby had to raise his voice: "YOU ARE OUT OF ORDER!!" Kersmack!
Davis suggested that the topic be considered for discussion at the July 24th meeting.
Councilmember McConnell apologized for having been unable to attend the recent re-opening of the Mini Drive firehouse. He presented Davis with a gift wrapped present: A pair of scissors
"I heard about the difficulties," said McConnell referring to the dull snippers given Davis at the ribbon cutting for the firehouse.
"Anybody has anything else to say, I'm gonna cut them off." stated Davis chuckling as he held the new scissors.
"I'm keeping my distance!!" yelled JD Miller from the back of the council chambers.