---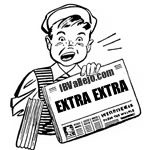 The Citizens Public Safety Advisory Committee will meet Wednesday, August 8th at 6:30 p.m. in the City Hall Council Chambers, 555 Santa Clara Street, Downtown Vallejo. The meeting will be live streamed on the City's website and broadcast live on Channel 28.
Sgt. Sid DeJesus will make a presentation regarding the Vallejo Police Department's Internal Affairs process. District Attorney Don du Bain and Chief Investigator Kurtis Cardwell will make a presentation regarding Solano County's Fatal Incident Protocol.
If you can't attend the meeting, email your questions to the committee at and we will make sure they are asked.
---
8/6/12 -- Angelo loves the fair. He loves the food, the people, the music, more food and the rides! It was a great event this year! Here are a few highlights!

---