---
8/13/12 -- Waterfront development plan continued to special Thursday meeting of Planning Commission. Callahan DaSilva to address City Council on Tuesday 8/14
---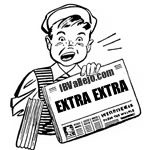 Monday, Monday Monday
Waterfront, Waterfront, Waterfront
7PM Vallejo City Hall Planning Commission Special Meeting
Planned Master Plan Amendment #12-0002
Joe Callahan – Callahan Property Company Inc.
The waterfront developer proposes to amend the Waterfront Planned Development Master Plan to address the following
---
8/10/12 -- Today at approximately 5 PM Vallejo PD raided the H2C Medical Marijuana Collective on Tennessee Street. Three people were arrested and police confiscated the usual array of plants, paperwork, pot and computers. Also present was Matt Shotwell of the (now closed) Greenwell Collective.

Here are some photographic highlights courtesy of Angelo Paparazzi.