| | | |
| --- | --- | --- |
| | | |
---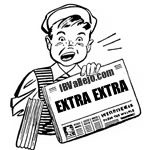 Waterfront office building to be discussed on Monday August 27th at 6 PM in the Joseph Room at the Vallejo Library. The focus will be the design of the building proposed by developer Joe Callahan for Vallejo's waterfront. And the magic word for all you policy wonks starts with the letter C: charrette
---
Your City Council Report
for August 14, 2012
By Marc Garman
8/16/12
With editorial comments in italics
Tonight's meeting was dedicated to Vallejo City employees James Jacowski and Wilson Aguiland who served the city and citizens for 23 and 11 years respectively and are no longer with us.
Presentations and Commendations
Sandra Vegas thanked Pastor Scott Peterson, Mayor Osby Davis, Vice Mayor Erin Hannigan, Police Sergeant Sid DeJesus and the community at large for helping "It's a Family Affair"' an organization focused on providing services for foster children. The group was able to raise $6000 in 4 months thanks to contributions.
First Community Forum
Burky Worel, self proclaimed city council "fixture" and obstinate intransigent demanded to know why members of the Citizens' Public Safety Committee (of which Worel is a member) were required to attend an ethics training session when those on the Participatory Budgeting Committee were not. Switching into automatic mode, Worel proceeded to announce that the City Council was not doing their job (He generally alternates between telling the council they are slackers or lawbreakers.) with regards to Medical Marijuana Collectives in the city. "You people wont step forward and take the bull by the horns!" he announced.
Doug Darling brought his dry tap to the attention of the council. Apparently, the home he rents went into foreclosure. Darling, a tenant in good standing found his water shut off when the property changed ownership in spite of his rent etc. being paid and current. "Don't tenants have rights?" he asked. City Manager Dan Keen promised to look into the situation...one which may impact numerous renters in these difficult economic times.
Consent Calendar (Things they're supposed to agree on, but rarely do.)
Item I pulled by CM Keen – not to be heard tonight
Item 7F – CDBG (Community Development Block Grant) funding amendment pulled by Councilmember McConnell.
Item 7f morphs into item 7.1
This is about funding allocated for community projects. Grants of this sort are "use or lose", in other words, they have to be allocated within specified time constraints or they go back to the funding agency; in this case HUD (Department of Housing and Urban Development).
Here's the background: the Global Center for Success (GCFS), founded by Pastor Rey Bernardes and now run by Sam Murray, which provides services to Vallejo's homeless was allocated funding ($80,000) some time ago to place solar panels on their building. Unfortunately, it seems that their facility on Mare Island is in need of a new roof and other repairs for a lot more money before solar panels can even be considered.
Meanwhile, a group of citizens has been SLOWLY (as in for the past five years) moving towards plans to construct a community center in City Park. And now, they are getting ready (hopefully) to move forward and want to obtain the grant monies ($100,000).
After a back and forth discussion about the wisdom of using public monies to support a private entity (GCFS), comments on both sides of the issue from the public and council, the motion was approved with Councilmember Gomes voting NO.
Ultimately, a lot of discussion revolved around the likelihood that both projects could be funded, with the Global Center going first as they were seemingly ready to move forward.
8A Charter Review Committee back from the grave
Vallejo's Charter review Committee is on the way back from a long period of freeze dried suspended animation.
The Council voted to approve appointing a Council Ad-hoc committee to define the "scope and purpose" of the committee. BUT NOT WITHOUT LAST MINUTE SAUSAGE MAKING.
The original resolution specifies that Councilmembers Brown, McConnell and Sampayan were to be the appointees. It seems that Mayor Davis decided to bump Councilmember McConnell at the last minute...in spite of McConnell having served on the previous incarnation of the Charter Review Committee. After several minutes of back and forth resembling the famous "Who's on first?" routine by Abbott and Costello, Councilmember Sampayan stepped forward (so to speak) and relinquished his seat so Councilmember McConnell could retain his position. The motion passed unanimously placing Brown, McConnell and Davis on the committee.
9A A Non-Acton item regarding the Plan to Construct An Office Building in the Waterfront Area
A Withering Beat Down
In the latest action to develop Vallejo's waterfront, Developer Joe Callahan hopes to place a massive office building on the Vallejo waterfront at the corner of Maine St. and Mare Island Way near the not yet open Vallejo Station. While Callahan's presentation was only informational with no action taken...there was plenty of action from both the dais and public.
Callahan opened up early with the fact...or lack of facts on the identity of the prospective tenant.
The presentation given by Callahan was touted as being adequate in fulfilling the second of three public presentation requirements for such a development. Having sat through many such public presentations (workshop) to the council and public, I can say that this one was both rushed and vague and lacking one critical piece of information: The identity of the tenant. Or even a map or some material to study.
Scuttlebutt...an exercise in slight extrapolation, but not without basis
Word is that the prospective tenant that Joe Callahan and the City are courting is the Veteran's Administration. There is a current and considerable push to provide housing and services for homeless veterans. The federal government has allocated some $75 million to fund projects for this purpose as outlined in a press release available .
If this is the case, it makes sense that the federal government would stay mum on all this since the word "homeless" is not without a certain unfortunate stigma. Callahan's plan calls for the conversion of residential condo units in the original waterfront plan to "luxury" rentals. One would wonder if these units are likely to remain "luxury" as promised, or morph into high density subsidized housing at some point in the future...these things seem to have a way of happening in Vallejo.
The proximity of the proposed structure to ferries and other public transit also satisfies the "green" priorities for new government buildings. In addition, the ferries would provide a practical conduit between our "theoretical and secret" VA building and UCSF medical facilities, a constant partner in providing services in cooperation with the VA.
There is also talk from sources inside the real estate industry of a deal involving the closure, sale and re-development of the Yountville Veterans home and the transplanting of residents and services to Vallejo, plus a very lucrative back end (hush hush nudge nudge wink wink) real estate deal around that very valuable prime property. Of course, attempts to confirm any of this with the VA have been without result.
One consideration regarding the placement of a major government facility on our waterfront, in addition to the irreversible loss of potential public space is the ongoing and future instability in the federal budget. Hiring freezes, the threat of (budgetary), and the required preference for veterans in government jobs might very well result in far fewer jobs for Vallejo locals than imagined for a large government installation.
Bottom line: Vallejoans deserve to know exactly who and or what is being placed on our most prime piece of waterfront. Not that a facility to help homeless veterans is by any means a bad thing, but we as citizens have a right to know the facts and decide based on information rather than assurances from parties set to gain financially. Otherwise we are left to extrapolate on facts from a rather juicy bucket of SCUTTLEBUTT.
We now return to your regularly scheduled coverage of the Tuesday Night Fights:
Public Comment on item 9A
88 year old Vallejo resident Alice Brody, who suffers from macular degeneration made her way to the podium with help from a friend and a walker and spoke passionately against the proposed development calling the project a "Hit and run outta town development of our waterfront property." She decried the proposed project stating that we would be, "squandering the inheritance of our children." "I hope we don't accept this proposal from this 'lovely' gentleman!" she concluded to applause from the audience.
Cameron Sherer, a Vallejo veteran loves the building, but is concerned about the veteran's memorial that currently is situated on the site.
Doug Darling began his comments with "I'm a naysayer if you haven't noticed," to laughter. He continued to describe the proceedings as, "the worst public workshop I have ever attended."
Darling considers the whole deal "fishy" especially in consideration of Callahan's unwillingness to reveal who the tenant might be. "As much as I hate to say it," he concluded, "I feel like I'm getting screwed as a resident of Vallejo."
Natalya Clark, owner of Dance Unlimited on Georgia St. urged the council, "Don't make mistake." Clark, originally from Ukraine, described how residents of her former country became rich by "selling Ukraine" in an expanding real estate bubble post cold war yielding disastrous consequences for the country in later years.
Vallejo Realtor Diana Lang noted that the proposed waterfront project will sit on one of the two most important parcels of land in Vallejo. She also questioned the viability of placing 426 rental apartments on the waterfront. "Build it and they will come?"
Lang also noted that Mayor Osby Davis was formerly a spokesman in the employ of developer Callahan, much to the mayor's chagrin.
Comments from the Dais – Gomes, Brown and the smell of Napalm in the evening – in bullet point form to preserve the hostile motif
Councilmember Hannigan questioned the need for more rental units on the waterfront and Economic Development Director Ursula Luna Reynosa qualified that there is no net gain in residential units compared to the original waterfront plan, it's just being moved.

Councilmember McConnell fired a series of questions at Callahan in lawyerly fashion (abbreviated and paraphrased):

McConnell: How many new jobs

Callahan: 200
Mcconnell: New jobs or transfers

Callahan: Both.
Mc: Building to be owned by gov't meaning no property tax?

Cal: No. We own it, lease it out and pay taxes
Mc: State Farm building to be empty soon?

Cal: Not likely

Councilmember Brown questioned whether a market rate study had been conducted to determine if the cost of the new proposed building vs. lease rates would be profitable or feasible. After a round of back and forth fencing, Brown drew first blood with Callahan admitting that no such study had been implemented and that analysis had been based on "his experience" in the commercial property business.
Councilmember Gomes began what became a passionate and fiery dissertation with the words: "I don't quite know where to begin." Experience has proven that this expression is something of a battle cry for Gomes. When you hear her utter the aforementioned phrase...GIRD YOUR LOINS.
Gomes began by reflecting on first meeting Mayor Osby Davis when he was a spokesperson for developer Callahan DaSilva. (DaSilva has since run for the hills leaving only Callahan). The Mayor looked noticeably uncomfortable.
Gomes proceeded to question the wisdom of the proposed project. "Why give up our waterfront so quickly?" she asked citing the "new normal" of the economy accusing Callahan of "trying to create a Frankenstein" with a "project (that) doesn't work."
"We want our waterfront to be special," said Gomes adding that Callahan was pulling a "drive by presentation" on Vallejo Citizens in reference to earlier comments by speaker Alice Brody.
Gomes continued to roll as developer Callahan went from various splotchy shades of red to a resplendent glowing neon purple right before one's eyes. I swear...I could almost hear the small blood vessels just beneath his skin bursting from where I was sitting in the front row of council chambers!
Sharing a Deja vu moment from eight years ago Gomes held up copies of several fliers previously published regarding Callahan DaSilva. HERE The fliers cited promises by Callahan that the waterfront State Farm building would herald the revitalization of Vallejo's waterfront and downtown. Gomes noted that the only activity she notices when driving past the State Farm building in the evening are "glowing Coke machines" illuminating the lobby. She also called the building a "tilt up" a term referring to a cheap near pre-fab structure of low quality. This caused Vice Mayor Hannigan, a proponent of the State Farm office placement to sigh audibly.
Spurred on by a gracious "Thank you" to Callahan for "sticking it out" from Vice Mayor Hannigan, Gomes noted the uneven treatment given developer Triad, who was booted from Vallejo's downtown for "non-performance" while Callahan, who has been a non productive entity for far longer remains. The City is currently in litigation with Triad.
Continuing, Gomes added that Vallejo's waterfront is "too special to be rushed" and likened the area along the water to the City's "soul" calling the downtown the "heart". "We need to start over," she said, "New economy. New normal. New plan."
She wrapped it up stating that Callahan's proposed waterfront project is a "Frankenstein proposal that helps you (Callahan) recover some of our money but that makes us lose our soul."
Report of Presiding Officer and Members of the City Council
Gomes calmly read an update from the Citizens' Ad-hoc Public Safety Committee. There was an audible zing and sizzle coming from somewhere in the room...