| | | |
| --- | --- | --- |
| | | |
---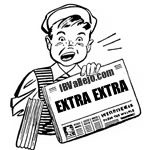 Citizens begin online petition opposing Callahan waterfront plan:
We, the residents of Vallejo, oppose the revisions to the Waterfront Master Plan proposed by the Callahan Group.
We believe that the proposed changes from owner occupied homes and commercial facilities (originally designed to support the Vallejo Ferry and link the downtown to the waterfront through pedestrian oriented promenades) to high density apartments and offices are not exempt from the California Environmental Quality Act (CEQA). CEQA requires state and local agencies within California to follow a protocol of analysis and public disclosure of environmental impacts of proposed projects and adopt all feasible measures to mitigate those impacts.
Proceed to full petition by clicking HERE
---
How about a nice poke
in the eye?
Planning Commission considers diluting city view ordinance
8/22/12
By Hatfield McCoy
If you buy a house and pay bigger money for it because of the view, it is a sure bet you want to protect those views. That is what the people of Bay Terrace, Vallejo Heights and surrounding neighborhoods believe. At the August 20th Planning Commission meeting once again those views came into question. The prime issue of the meeting surrounded potential revisions to the View District Ordinance.
The Residential View District Ordinance was established in 1990. It was established to keep density in check throughout neighborhoods in order that newcomers would no longer be able to block views with such things as hot tubs, decks, newly planted trees, garages or sheds.
The issue at hand is a proposal to change the following amendments to the Residential District Ordinance, chapter 16.36 of the Vallejo Municipal Code: 1.) Remove the requirement that an applicant must submit a site development application and fee when proposed home construction has been determined (by the planning department) to not have a view impact, but the determination is challenged by a neighbor; 2.) Expand the public notification radius from 100' to 200' and 3.) Extend the public notification period from 15 days to 15 working days. Staff recommends that this be passed by the planning commission and be sent to City Council for final ratification, recommending that the council adopt Code Text Amendment (CTA) #12-0001.
Planner Marcus Adams stated that this proposal's opposition would center around eight neighborhood subdivisions which encompass one view district called the "Vallejo Heights View District" which includes smaller neighborhood sections or district areas surrounded by Highway 37, Farragut St., Rogers St. and Sacramento St. Within that district lies a little neighborhood known as 'Bay Terrace' which includes streets such as Benson, B Street, C Street, etc. Adams further stated that the Vallejo Heights View District is the only view district within the city of Vallejo currently active within the City.
After Marcus Adams' detailed explanation as to what encompasses the Vallejo Heights View Ordinance, Planning Commissioner Eschenburg asked: "If there are eight districts, why don't the other seven districts have issues with views?" Planning staffer Adams had to explain to Eschenburg: "With all due respect Commissioner, these eight areas are like smaller neighborhoods represented within the Vallejo Heights View Association. Shortly after the public hearing Eschenburg recused himself stating: "I wish to recuse myself because of my personal bias for view restrictions." After his comment, Eschenburg awkwardly toddled out the FRONT DOOR, and didn't even stay for the entire balance of the meeting! (Dah, Mr. Eschenburg, two questions: Did you not read the packet so that you could recuse yourself before this hearing and not waste everybody's time? Or did you just want to make a showing of attendance in order to receive the lousy $40.00 the city pays out for just showing up at roll call on the Planning Commission?)
Passionate neighbors, and surprisingly gifted speakers from the Bay Terrace neighborhood offered valid concerns during the public forum. Several well written, well thought out letters were submitted as attachments to be read by commissioners prior to the meeting. The Vallejo Heights Neighborhood Association president claimed that they simply did not receive enough notice as to language changes in this proposal."We received this latest revision of this proposal, with its new language just four days ago. Many of our members have not read it, nor have they had sufficient chance to absorb it," she said. Vallejo Heights Neighborhood Association members Erika Rzomp and Wanda Madeiros submitted a passionate letter stating: "This ordinance change essentially says that if City Staff determines that a proposed change to a structure does not impact views, it is the neighbor/neighbors who believe their views are impacted who have to appeal to the Planning Commission and then pay the fees. These fees starting at $231 and, depending on how the appeal is handled by the Planning Commission, can climb to almost $5,000 (actual fee:$4900). Currently (and rightfully so) it is the project applicant who must pay these fees….As property owners, if we cannot pay, our voices will not be heard."
Bay Terrace resident, Kim Geddes, gave an excellent historical synopsis of her neighborhood. "This subdivision was built in the early 1900's as one of the first on the West Coast. It was built by the U.S. Housing Corporation. It was later sold to private ownership in 1922. It is a state Historic District. The homes were designed by famous architect George Kelham who designed the Palace hotel in S.F. The historic trees were brought around the Horn, and Frederick Law Olmsted was influential in the landscape design. Olmsted was also the landscape architect who created Central Park in New York City. All of the homes were designed and built with hillside access so that residents may view the Napa River, San Pablo Bay with Mt. Tamalpias in the middle view with the Golden Gate bridge in the distance," Geddes writes, "Many people come to our neighborhood because it is so pleasant there."
Other speakers included residents with such comments as "None of these changes were mentioned with this language in past public hearings," "I think we need more time to assess this proposed ordinance change." Bay Terrace resident Monica Tipton said it best when she reiterated parts of a letter she had earlier submitted. "While I respect the concerns of this city to promote growth, that growth should in no way impinge upon the only really valuable asset of our city; its fabulous panoramic views…By allowing development that slowly chips away at this asset, whether through major projects such as the proposed waterfront construction this commission recently approved, or through the allowing of "minor" view infringement such as that allowed by the view district proposal, is detrimental to our long-term fortune of this city," Tipton wrote. Residents Steve and Nancy Jackson had this to say: "We understand the desperation of this city with its financial strains, but we think that the City will be failing its citizens, its voters, by approving the proposed (revision) of this plan (Residential View District Ordinance). This proposed ordinance change shifts the burden of the cost of appeal to the neighbor (who objects to a building proposal), freeing the project applicant from responsibility of dealing with the people, or paying fees." Geddes commented: "It seems to me that an arbitrary decision from a planning department as to whether or not a view would be impacted would be very subjective. We must have some quality guidelines in place," she stated.
After many residents came forward stating that they needed more time to assess the proposed ordinance changes, the Planning Commission (following Vice Commissioner Graden's initiative) agreed to table this issue until September 17th. If you would like to join this discussion, the email address of the Vallejo Heights Neighborhood Association is: This e-mail address is being protected from spam bots, you need JavaScript enabled to view it We caught up with Vallejo City Councilmember Robert McConnell after the meeting. "I watched the Planning Commission meeting (on Channel 28) with respect to the view ordinance proposed changes. I firmly believe that there are several legitimate concerns raised by neighborhood interests. These concerns justify extensive review and serious questions," McConnell said.