| | | |
| --- | --- | --- |
| | | |
---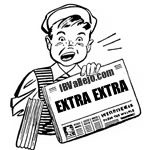 Callahan Waterfront Office Project SUNK
8/28/12 -- By a vote of 4-3, the much rushed wirlwind push to place an office building on Vallejo's waterfront by Developer Joe Callahan was voted down by Vallejo's City Council. Gomes, Brown, Sampayan and McConnell OPPOSED. Hannigan, Davis and Sunga favored the project in spite of misgivings (by Davis and Hannigan) about the lack of communication, flawed process and poor dissemination of information by staff.
In shocking events from the dais, Councilmember Sunga apparently had enough information.
He was the only one.
---
CCRC APPROVES MID-WEEK
FARMER'S MARKET
By Paula McConnell
8/26/12
with editorial comments in italics
The Arts & Entertainment District committee met on August 16th at City Hall to discuss the start of a mid-week Farmer's Market. The Pacific Coast Farmers Association and the Central Core Restoration Committee (CCRC) have approved a Wednesday or Thursday evening market. Their proposed site is the Martin Luther King Plaza next to the John Kennedy library. The idea is to attempt to lure some of the ferry riders at least part of the way up Georgia St. in hopes that some people might eventually visit the shops farther up the street. The hope is that some of the Georgia Street or Virginia Street merchants will keep their stores open to encourage strollers. Many of the merchants have historically closed early during past "Wednesday Night Celebrations," which was most discouraging for celebration organizers.
It is also the goal of the A&E committee to place lights in 68 trees downtown. Downtown businessmen John Sylvain and Fred Menard have been attempting to work with the Public Works Director to get this accomplished, and he has not yet returned their calls. Out of frustration, last week Menard visited City Hall in person to speak with the Public Works Director only to be told by staff that "he was on vacation." They assured Menard that he would receive a call just as soon as he returned. Menard is still waiting for the call. In further research, we learned that Public Works staffer, Mike Schriener is still working on an MOU (Memorandum of Understanding) for the City public works staff to be able to do the tree light installation. As previously noted Menard has raised over $3,000 so far to install the lights in the trees, and is anxious to see it accomplished.
Another project proposed by the Arts & Entertainment district is that of placing children's art on the walls of City Hall for public view. The idea is that it would instill confidence and a sense of pride in Vallejo's artistic youth. This project will be spearheaded by one of the mentors from Fighting Back Partnership, according to Marian Swanson also of Fighting Back. City Hall will supply $300 to implement this project.
In other news, Planning Director Michelle Hightower will amend the downtown specific plan to extend the Arts & Entertainment District to Florida St., and up to the 500 block of Sonoma Blvd. "This effort will require rezoning and restating/reprinting of the Downtown Specific Plan and could be achieved by a.) Rezoning the area as an overlay zone to have the same regulations as the A&E District, but not be a part of the Downtown Specific Plan; or b.) Be incorporated into the Downtown Specific Plan as part of the General Plan update which will be initiated in September." Hightower wrote.
Coordinator of the downtown window arts project, Mare Island Coal Shed artist, Erin Bakke, was not in attendance to give an update as to how the 'arts in the windows project' is progressing. However, it was stated that there are now a total of 19 windows which will feature art for one year (providing no spaces are rented). Bakke almost single handedly obtained those window spaces by tracking, researching and contacting individual building owners. When we asked artist Sally Evans if she was going to submit an art proposal she said: "Unfortunately I do not do installation art." Yet another artist said: "For prospective artist exhibitors to submit an installation project proposal, it is important to know the size of the proposed space beforehand."
In other updates, Susan Milton and Marian Swanson have agreed to organize a fundraiser for the downtown arts and entertainment association to help enhance the betterment of downtown on October 6th. (Jim Mitchell, a former downtown promoter of Vallejo Main Street, had organized a similar project several years ago wherein merchants opened their doors for a fabulous evening of hors d'oeuvres and conversation. Wine was donated by various wineries in the area, and people paid $25.00 to receive a wine glass and traverse from shop to shop for fellowship, shopping, and memorable appetizers -some of which were made by the merchants themselves. Mitchell called his event: 'Arts & Antiques in Historic Downtown'). Swanson and Milton are still in the process of creating a name for the upcoming October 6th event, but the concept will be the same. "How about: 'Art, Wine & Diversity?" Marian Swanson said. "Diversity is used a lot around here," said meeting chair Annette Taylor of the Economic Development department.
Buck Kamphausen was unable to attend this meeting. But he still has possession of both directional sign samples as discussed in previous articles. Perhaps he will bring the CCRC committee's final sign design proposal to the 8/27 meeting. "The idea of a directional sign is for it to be attractive and for the public to be able to see it and read it while driving by," said John Sylvain. After three solid years in the making of this directional sign, let's get our act together Vallejo! The least we can do is come up with an attractive historical sign design for downtown Vallejo. We have many artists around to help us at least accomplish that one, and we certainly do not need Vallejo staff to do it for us.
"Well summer is winding down, and the Farmer's Market was supposed to start mid-week on either Wednesday or Thursday,but it is still in the works," said downtown activist and Vallejo's own Mad Hatter Frank Malifrando.(Frank is the organizer of the Mad Hatter parade which will occur downtown on December 1st.) "The mid-week market has been approved by everyone, so what is the delay? And what's going on with the tree lighting? What is the holdup there?" he queried in frustration. Malifrando, who is a brilliant promoter and event organizer, thinks it would be ideal to have historical looking directional signs in place, the trees lit up on Georgia and Virginia Streets and all of the art installed in nineteen downtown windows prior to the December 1st parade down Georgia Street. "That way people can readily see that there is life and something happening in our beautiful, historic downtown," he said. The next Arts & Entertainment District meeting will take place on August 27, at 6:00p.m. If you would like to help in any way, please email or write to Michelle Hightower ( ) in the Planning Division at City Hall, and let her know.