| | | |
| --- | --- | --- |
| | | |
---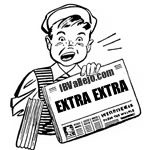 Vallejo Cop Watch to hold meeting Oct. 11, 2012 at North Vallejo Community Center 7PM
Details HERE
---
Ad Hoc Public Safety Review Committee Shows Compassion
By Hatfield McCoy
10/10/12
The Ad Hoc Public Safety Review Committee was tolerant of many speakers during their last meeting on October 3rd, and despite the constant verbal protests of Assistant City Manager Craig Whittom, the committee, for the most part, showed civility to the speakers, and in some instances, even compassion. Committee members DeJesus and Worel were absent. Both liaison council members Gomes and Davis were also absent.
One of the first speakers spoke angrily about the lack of diversity (color) on the Ad Hoc panel. Chairwoman Joanne Schivley quickly explained that that would be a matter to take up with the City Council as they are the ones who made the initial appointments from the citizenry. Speaker Claudia Stevens asked why the Chief of Police and the Fire Chief are not required to live in Vallejo, and why the City Manager does not hire Vallejoans to hold these posts at all costs. Several speakers from the family of recent police shooting victim Mario Romero, and others who have lost sons at the hands of the police over the last few years, spoke with passion of their pain and frustrations. Chairwoman Schivley (for the first time since Mario Romero's death) offered her condolences to the family. To that Ms. Mitchell (Romero's mother) replied: "My son has been dead thirty-one days now; you are thirty-one days too late." No other committee members offered verbal condolences, in fact at one point during the speaker presentations, Mr. Tweedy was seen rudely and actively engaging on his cell phone.
"All we want are answers," said one of Romero's sisters, "we want to know why we do not yet have the police report of my brother's death, and why it has taken so long for my mother to see her son's body," she pleaded. Another speaker spoke of the reprehensible behavior of a Vallejo police officer stating: "He trained his service weapon on my three year old grandson." Yet another speaker had this to say: "None of us can hide behind thick eight feet high walls in front of our houses, or thick metal gated fences with security guards in front of our homes. We have to live down here among the people." And yet another woman simply recited names: "Officer Badour, murderer 6/3/10; Officer F. Rodriguez, murderer 6/3/10; Officer Tipoli –murderer 12/11/10; Officer Melville – murderer 12/20/09; Officer R. Greenburg – murderer 6/4/09; Officer Wylie, murderer 6/14/09; Sgt. Bassett Badge number 485 – murderer 6/9/10, and there are many more," she said before she sat down. (She forgot to mention Officer Chase Calhoun who killed a beloved eleven year old family dog recently). Chairwoman Joanne Schivley explained that all of these matters were out of the purview of the committee, and asked the speakers to go address the City Council.
Much of the meeting was centered on whether or not the committee would have enough time to bring full and final reports of recommendations to the City Council by mid October. After much debate, it was determined that the fact finding mission of this volunteer committee (De Jesus of Vallejo Police and Dunn of Vallejo Fire are getting paid, but all other members are volunteer citizens) would need additional time to hear from final speakers and to prepare their reports in detail for City Council review. In the end it was determined that they would culminate their fact finding mission on or before December 19th.
One of the things that the City Council had proposed during a recent City Council meeting is their unanimous desire to resurrect the Vallejo City 'Human Relations Commission' which serves as a liaison between the public and the city, and offers a means of support and an avenue in which citizens may register concerns. Since she had previously been a stalwart member of this committee, it was determined that Ms. Liat Meitzenheimer would be invited to speak to the group as to how the Human Relations Commission operates, and/or submit suggestions for "giving it more teeth," as Councilmember Gomes had suggested. According to Committee Vice Chair Bob Schussel, other future speakers to come before this committee will include the Police Chief of Richmond, Chief Magnus who has reputedly done a phenomenal job of lowering the crime rate in the city of Richmond, Ca. Chief Magnus is due to speak on November 7th. (Will someone please tell our City Manager Dan Keen? Keen needs to attend in order to hear how Chief Magnus is turning the city of Richmond around.) On October 17th the committee hopes to entertain the Chair of the San Jose State's Criminal Justice Dept. who will speak about communication policies. (Many agree that one of the biggest problems surrounding the Vallejo Police Department is a lack of communication). On November 20th, the Ad Hoc committee hopes to host a speaker who will address some aspects of a Citizen Review Committee illuminating models of citizen oversight among other issues.
"After the final speakers, we will make every attempt to distill the information we have gathered and put it into a final, easy to understand report for the City Council's review," said Committee Vice Chair Bob Schussel.With the upcoming holiday season encroaching after December 19th, it was understood that the Ad Hoc Public Safety Review Committee culminating reports would not be submitted to the City Council much before the New Year. (But not to worry because past Ad Hoc Public Safety Review meetings are available at the Vallejo City website should you have difficulty sleeping some night).