| | | |
| --- | --- | --- |
| | | |
---
On October 20, 2012, in honor and celebration of World and U.S. Food days, Just Food – Celebrating Locally Grown will host a panel discussion on food justice and security issues and a showing of the movie "Fresh". The underground documentary that has become a massive grassroots success.
PLUS Farm-to-Table foods. Local beer and wine tasting, homemade apple cider, and live music.
At Cal Maritime Rizzo Auditorium. $15 at the door or $10 thru
To benefit Loma Vista Farm and Food Rescue. Full info HERE
---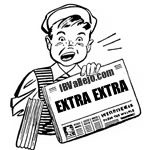 10/16/12 -- Ad-Hoc Citizens Public Safety Advisory Committee to meet Wednesday at 6:30 PM. Guest speaker will be Mark Correia, Associate Professor and Chair of the Department of Justice Studies at San Jose State University. FULL INFO HERE
---
10/16/12 -- Protest and tears continue over police shootings in Vallejo.

Yesterday, Rev. Floyd Harris and friends and relatives of Guy Jarreau and Mario Romerro were present for a press conference and protest on the steps of Vallejo City Hall.

Harris, who is president of the National Network in Action and an organizer of Vallejo Copwatch called for the protest. Among other things, he stated that the Nation of Islam has taken up involvement in the issues in Vallejo.

Speakers called for wearable cameras to become mandatory for Vallejo police.

Jarreau's cousin Bernice indicated that involved parties will be pursuing a class action suit.