| | | |
| --- | --- | --- |
| | | |
---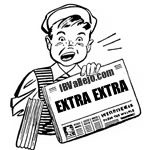 Justice for Mario Romero Foundation presents
Bay Areas families march against police brutality
1/16/13 – THE NAACP VALLEJO BRANCH HAS CANCELED OUR ANNUAL MARTIN LUTHER KING PARADE IN VALLEJO AT A TIME AT A TIME WHEN VALLEJO FAMILES ARE CRYING OUT FOR HELP AGAINST POLICE BRUTALITY CITING A QUIRK IN THEIR SCHEDULE , WE WILL NOT LET OUR HISTORY BE CANCELED OR DISREGARDED BECAUSE WE ARE PEOPLE TOO , OUR STRUGGLES ARE NOT FOR NOTHING. PLEASE JOIN US FOR A MARCH AGAINST POLICE BRUTALITY , MURDER, RACIAL PROFILING AND INTIMIDATION TACTICS USED BY THE POLICE DEPARTMENTS
WE WILL BE MACHING AT THE VALLEJO POLICE DEPARTMENT ON MONDAY JANUARY 21st at 10:00am AGAINST POLICE BRUTALITY AND MURDER
---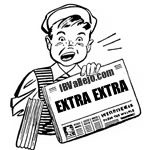 Diagonal Parking planned for Georgia St.
Public Meeting set for January 17, 2013 6:30 PM at Dance Unlimited 510 Georgia St.
View additional information HERE
---
Vallejo set to launch Measure B Funded Neighborhood Law Program

to help address blight and nuisance problems in The City by putting attorneys on the street.

Kickoff is Thursday, January 17, 2013 -- JFK LIBRARY, Joseph Room 505 Santa Clara St.

4 PM. MORE INFO HERE
---
The Sunday Funny

Banana

By Dave Tilton

Click the image
The Disclaimer: The opinions expressed by the eccentric and witty Dave Tilton or any editorial contributor are not necessarily those of The Vallejo Independent Bulletin, it's successors, assigns, associates, minions, fan club, purveyors or members of the VIB Ghost Army.