| | | |
| --- | --- | --- |
| | | |
---
Alert Alert. 1/25/13 - 7:30 PM - Meeting venue changed last minute. New location will be at Mariott Courtyard 1000 Fairgrounds at same time tomorrow.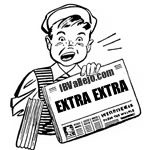 Reminder: The second community meeting in conjunction with the Department of Justice is being held at the Best Western 1596 Fairgrounds Drive from 10 AM to 12 PM 1/26/13. The meeting will especially welcome residents from the Country Club Crest and hopes to provide a "constructive dialog" between the Vallejo police and residents. Full info HERE
---
Your City Council Report
for January 22, 2013
Sonoma Boulevard Improvements, Everybody loves the new City Website
and the HORROR at 318 Kentucky
1/24/13
By Marc Garman
The meeting of the Vallejo City Council this past Tuesday was not a lengthy or massive one, but contained measured doses of both good news and tales of squatter horror.
First Community Forum
That burning spear of irrational hatred, Sam Kurshan opened things up with what has become his usual diatribe concerning his hatred of all things he perceives "VIB". Kurshan is angry that City Manager Keen shared information regarding the progress of police recruiting with The Vallejo Independent Bulletin, which he considers an illegitimate news source etc. etc.
Bottom line folks, recruiting new officers for VPD is going well. This is good news. Lots of folks have political differences, irrational or not, but we can use all the good news we can get. The new leadership and changes at VPD seem to be for the better. Our city is moving forward in a positive way on many levels. It is sure to be difficult for some time, (change always is) but we have a unique opportunity to make changes that are not a repeat of the errors of the past; the ones that drove us into bankruptcy. There is real reason for optimism (albeit measured) in Vallejo if we continue to move in a direction leading to sustainable and sensible practices.
Jeannie Keyes suggested implementing alternate side of street parking in order to facilitate street sweeping and make a "small problem" into a "money maker" for the city with fines for violators.
The Horror of 318 Kentucky St. Round ONE
Greg Gazaway ceded his time to Camreon Shearer of the St. Vincent Hill Neighborhood Association. Shearer continued to describe the nightmare residents in the area have had to endure; which he describes as the "scene of massive crime" emanating from the residence at 318 Kentucky St.
Shearer proceeded to outline how squatters illegally residing at 318 Kentucky have engaged in drug activities (meth, cocaine) as well as "prostitution, child prostitution, gun crimes" and rape, kidnapping, car jacking and generally terrorizing the neighborhood. "I feel very much at risk. I feel much safer in the yard of a level 3 prison than my own home," said Shearer, who works in the prison system. He also reminded the council that the "rapist and drug addicted parolee taken out Saturday," by 7 sheriff's deputies, "is a prime example of," a client from the proposed controversial Parolee Day Reporting Center planned for Vallejo.
The threat and actual destruction of residents property in the area has reached a massive and intolerable level. This was made apparent by the 25 or so who stood in the audience and spoke on the matter.
Mayor Davis who recently attended the US Conference of Mayors in Washington DC noted that the sort of problems experienced by the residents near 318 Kentucky is "all over the place," based on his discussions with other mayors. Davis was visibly bothered by what people are enduring because of the squatters at 318 Kentucky and seemed very motivated to do as much as possible to address the situation. He began by suggesting that the City put together a "Think Tank" to look at ways to combat this sort of mayhem sooner rather than later.
"Let's please come up with something that's going to protect my neighborhood tonight," pleaded Shearer.
A Student at Dance Unlimited on Georgia St. pleaded with the council over the lack of safe parking for herself and other students. Currently, the push for parallel parking along Georgia St. is stalled over objections by two residents.
Liat Meitzenheimer reminded residents that the second community meeting regarding relations between the community and Vallejo Police hosted in conjunction with the Department of Justice is scheduled for this Saturday from 10 AM to 12 PM at the Best Western in Vallejo. The third meeting set for February 16 in South Vallejo location TBA.
Meitzenheimer thanked Police Chief Kreins, Police Lieutenants Sid DeJesus and Lee Horton, City Manager Keen, City Attorney Quintana, Councilmembers Gomes and McConnell and District Attorney DuBain for their support and or participation.
Consent Calendar
Passed in a blip with a unanimous zip zip
ACTION CALENDAR
8A Sonoma Blvd. Corridor
Plans are moving forward with a plan to improve the appearance of Sonoma Blvd. And while there are some who have decried the part of the plan that will narrow portions of the boulevard to two lanes and a landscaped median, the overall reaction from residents and the habitue's of City Hall seems to be positive.
At the front table, City Staffers Bill Tuikka, Michelle Hightower and Ursula Luna Reynosa gave a presentation on the plan along with consultant Laura Shipman.
P.S. A big WELCOME BACK AND CONGRATULATIONS to Reynosa who is just returned from maternity leave.
Features such as wider sidewalks and narrower travel lanes were among the features touted as part of the project. Shipman emphasized how the plan would "boost the image and brand of Sonoma Boulevard," and proceeded with a power-point presentation and a lot nice pictures...or as Slim Pickens would say, "Them sure is purrrty pictures."
Community member Greg Gazaway shouted, "Can we just say Thank You?!" from the audience to a round of applause.
Councilmember McConnell praised the project for being well run and encouraging citizen input through several workshops. He also wants to see chain link fencing disappear from the corridor and is, "looking forward to reviewing the specific plans," in this regard.
Councilmember Sunga, ever thoughtful of inclusion of the business community, suggested approaching businesses along Sonoma Blvd. for financial sponsorship or participation to help speed funding of the improvements. Associate Planner Bill Tuikka took note of the suggestion with interest.
Mayor Davis and Councilmember Sunga brought up the inevitable slow pace of this sort of project and the associated funding touching on the CALTRANS bureaucracy; Hightower admitting that it would be a "couple years" for re-striping of the street to even begin. Davis also quizzed Tuikka regarding incentives for businesses to locate along Sonoma Blvd. and expressed further concerns over timeliness and implementation of the project.
Brown and Gomes showed their enthusiasm and support, with Brown inquiring as to whether the city was using our grant writer to help pursue continued funding sources as the improvements moved ahead. (Yes re: CM Keen)
Gomes, obviously enthused described the project as "wonderful," but also noted that the project was being funded through grants etc. and and that,"Government time is different from regular time."
Sampayan added that the project was,"truly exciting."
Bottom line: Sonoma Blvd. sucks and is uglier than it has to be. Improvements will be lovely for sure, but don't hold your breath. It will take a while.
The plan was approved UNANIMOUSLY
8B Home Funds for Affordable Housing Projects
Melinda Nestlerode and Guy Ricca gave a presentation on the participation (budgeting, second reading) of Vallejo in the HOME program. This is a federally subsidized program which allows the City to buy up and rehab abandoned and foreclosed homes to re-sell them to first time home buyers of moderate income.
Approved UNANIMOUSLY
8C Appointments to Boards and Commissions
"I tried to accommodate," said Mayor Davis, to which there was no outcry quickly followed by unanimous passage.
Information Calendar
9A City Website
We have a new website. A presentation was given by Chief Information Officer Gonzalo Gonzalez and consultant Joanne Altman. After Mayor Davis pointed out a couple bad links on the site, everyone basically said how much they like the new website and logo. It does look a lot better and much less "70's" as noted from the dais.
City Manager's Report: Maria Alvera, previously employed by the City of Tracy has been hired as Vallejo's new permanent HR Director.
Second Community Forum
Natasha Clark, owner of Dance Unlimited on Georgia St. began with, "I'm the happy woman who will MAYBE finally have parallel parking on Georgia St." Clark, who has been outspoken on the need for more, closer and safer parking for her (and other) downtown businesses is still hopeful over objections to the proposed parallel parking plan for Georgia St. from two Georgia St. Residents.
More on the HORROR of 318 Kentucky St.
Anzel Lofas, a resident of the Heritage District suggested that the City consider requiring all rental property owners to have a business license. She suggested it would be a way of better getting a handle on situations like the one at 318 Kentucky St. She also would like to see some version of past councilmember Hannigan's legally challenged and never ratified Chronic Nuisance Ordinance implemented.
Robert Flynn, a resident at 323 Kentucky St. spoke with frustration of the "constantly rotating criminals" and gang activities at 318 Kentucky he has observed over the past 1 ½ years.
Vicki Ovens, who moved to Vallejo from Petaluma two years ago and lives "very close to this very awful house," explained with visible emotion, "I'm afraid, truly afraid to walk (even) my 85 pound Pit Bull anywhere near this house." "How in America can criminals move into an abandoned house?" and "totally destroy a neighborhood?" "We need help," she said.
Tom Ovens,(husband of Vicki) made clear that, "something (bad) is going to happen," "We have automatic rifles, explosions," he said. "Taking no action is not wise in this situation."
Ricki Kimble "It's so bad people are ready to go in on our own and board the place up." Kimble is also one of the residents who has filed a lawsuit against the bank and owner of the property. "We've all called every service there is," she finished with frustration.
Linda Lawless described hearing 10-12 year old boys in a previous situation similar* to the nightmare house describe how they had raped younger girls. She lives next door to 318 Kentucky and has had a constant stream of dirty diapers launched into her back yard, endured boom cars and threats against both herself and her husband. She has gone to the extreme measure of purchasing a megaphone and yelling at the squatters with it.
Nathan Stout, who lives "3-4 blocks away" described the situation as "really scary"
Judy Irvin, an architect who lives at 110 Ohio demanded to know why legal codes which state that "structures that are unsafe, illegally or improperly occupied," be "removed or made safe," by the chief building official, "IMMEDIATELY"
Irvin outlined the legal rigors she must obey as a licensed architect and questioned, "Why isn't the chief building official's license up for grabs?"
Greg Gazaway who owns a rental property in the problem area described how his tenants were robbed (as have been many residents close to 318 Kentucky) and how he was "crestfallen." "We need you to think outside the box," he urged the council and staff on the dais. "It's an extremely dangerous situation," he said.
The City Responds to the HORROR of 318 Kentucky
As residents expounded on their suffering at the hands of the squatters, drug dealers, pimps and gangsters emanating from 318 Kentucky the reaction from the council and city staff was visible. Both shock and finally comprehension of the gravity of the situation was evident.
Mayor Davis, who looked visibly pained throughout began with, "We hear you, The whole council hears you," "We will be moving on this as if it was right next door to us." He repeated this several times. Davis is intent on seeing action "by the end of this week." I believe he means it.
City Manager Keen chimed in, "Your City Manager hears you."
There was broad and obvious agreement.
Epilogue AKA Report of Presiding Officer and Members of the City Council
Gomes: The report of the Ad-Hoc Citizens Public Safety Advisory Committee has been submitted to the council. Recommendations are expected in the next month.

Brown: Phase 1 of Participatory Budgeting has passed. 200 people have signed up as budget delegates for Phase 2.

Jess Malgpo has completed his ethics training as an elected official and is settling into his new position

Mayor Davis related some anecdotes from his attendance of the US Conference of Mayors in D.C. Including having his picture taken with the Mayor of North Miami Beach: George Vallejo.
* edit 1/25 Comments were regarding a similar situation. Text changed to reflect this.