| | | |
| --- | --- | --- |
| | | |
---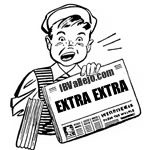 Community Meeting regarding County proposed Vallejo Parolee Day Reporting Center is set for Thursday January 31, 2013 - 6-9 PM -- at the Florence Douglas Senior Center - 333 Amador St.
County Press release HERE
---
1/28/13 -- The Vallejo residents near 318 Kentucky St. continue to endure the nightmare of persistent and unrepentant squatters who have taken up illegal residence. According to accounts, 318 Kentucky St. has become a nexus for criminal activities including prostitution, child prostitution, kidnapping, illegal drug use and sale and carjacking. The neighborhood has endured boom cars, gunfire, leaking raw sewage and a system that seems to protect the criminals more than the citizens.
The account below was forwarded to VIB as well as City Manager Dan Keen. It contains a detailed account from Todd Bishop, who thought the bank took 318 Kentucky when he was forced to leave due to unfortunate financial circumstances. Now he finds himself owner of a problem of Kafkaesque proportions. It seems Mr. Bishop, who now lives in southern CA has been trying to do what he can to help his former neighbors, but without results.
This detailed account of Mr. Bishop's efforts and the continued seemingly intractable problems with the legal system, banks and officials is a fascinating read, but absolutely so frustrating it will make you want to scream and beat your fist against the wall...even if you live nowhere near 318 Kentucky St. I hope for the sake of all residents who have dealt with this or similar situations some legal remedy and action can be found to eliminate this problem with finality.
Marc Garman - editor VIB
Mr Bishop's account is below:
---
---
From TODD BISHOP
Regarding: 318 AND 320 KENTUCKY STREET, VALLEJO
It is ridiculous when squatters have more rights to occupy a property, terrorize a neighborhood and destroy and vandalize two historical houses. It has been a very frustrating situation contacting Vallejo Code Enforcement, Vallejo Police, My attorney, The Bank Of America and their attorneys, the channel 2 news, George Millers office,
Dianne Feinstein's office and to date nobody will help. I've been diligently working on this trying to get this matter resolved since August 2012.
318 and 320 Kentucky Street used to be the nicest homes on the block when I owned it. The gardens of roses, trumpet Vines, Quaking aspen from Lake Tahoe and Grape arbors were fabulous. We worked hard together as a community with Vallejo Neighborhood Improvement programs, Block clean ups, Donated Rose Gardens to the Mayor, Our homes were ground central for Thanksgiving dinners, 4th of July parties, and Community
improvement activities. I was even the Secretary of the St. Vincent's Hill neighborhood association as well as a Historic District Commissioner. Our home was the pride of the neighborhood with our gardens and home winning preservation awards and beautification Awards for many years. We were even on the Garden Tour. Many a morning we sat with our neighbors and our cocker spaniel Bubbles on the garden seats under our 4th of July
rose covered arbor at our front gate having coffee.
My parents were getting older and my Partner wanted to move to Southern California to work, and I wanted to be closer to my parents and nieces and nephews so we decided to move to Cathedral City and rent out the Vallejo House. We had problems with the first property management company which cost me a lot of money but eventually we found the best property manager Laurie Nesci Real Estate. We had a Gardner, a home warranty,
Insurance, and had a great longterm tenant in the back house who was like our family and tenants in the front house. The house had negative income every month and it was hard to manage to float the expenses every month working as a Realtor.
Then the real estate market crashed and both our homes in so California and northern California were hit hard. In addition the Real Estate Market died overnight. I suddenly had no real estate sales and no income. I had to go back to school to become a certified nurses assistant just to work for $12.00 hr taking care for Brain damaged and PWA's patients just to try to make ends meet, in addition to Real Estate. I finally met with my bankruptcy attorney Jenny Doling to file for Chapter 13 Bankruptcy. We had a lot of sentimental memories in our Vallejo Home but we had to make a decision to surrender one of our properties in the Bankruptcy since we were only allowed to keep one house. I wanted to keep Vallejo, but we didn't even have the money to move back in it. I first put the house up for sale with the tenants still in it, with good property management and we got an offer for $180,000. Right away through Ron Lees Re Max Office. We would have to go through a short sale with the banks, and I was prepared to do this. Then, I was informed by my attorney it was a court violation to short sale the house and I was to surrender it to the court and the Bank of America. So even though it ripped my heart out
to give it up, on 5/13.2010, I surrendered the Vallejo House to The Bankruptcy Court and the Bank Of America.
I was told by my attorney Jenny Doling I would have no rights to the property, I was
instructed by my attorney to evict the tenants, discontinue the property manager, stop
making payments and surrender the house to the bank, which I did so. We went back up
to the property one last time with our room mates and a truck and said a tearful goodbye
to the neighbors and the property, and I gave Cameron Shearer, my neighbor the keys to
318 Kentucky, in case of Emergency. I was told by my attorney that I would no longer
own the property.
Two years went by and I was on a camping trip in a friend's car when we decided to drive up from southern California to Guerneville for a camping convention. We decided to go through Vallejo to see the old house. I figured the house was long gone and auctioned off to the highest bidder two years ago when I surrendered it. I had hoped somebody bought it and was taking care of it. When we got to the house I was shocked and horrified to find the house looking like hell. Half the front was spayed "poop brown" and there had to be 20 people hanging out in the yard and in the house. Our beautiful Gardens were dead for the most part and it was horrible. I told my friend to just drive on. The first thing I thought was some horrible slumlord bought our house at auction. It was a shame.
Then a week or so went by and I got a letter from my neighbor Cameron Shearer. To my
SHOCK AND SURPRISE I found out my name was still on the title to the Vallejo
House, and those were squatters living inside it.
One time before when I still owned the house we had squatters in the back house. I contacted Code Enforcement and the Police Dept, and PG&E, had the meters removed from the house and with help from a neighbor and a friend at the police Dept, the squatters were quickly removed, I drove back up and secured the house, and that was it. Here is the timeline of what happened this time.
8/13/2012- Cameron Shearer first notified Todd Bishop of the problem of the squatters
and Todd Bishops Name still being on title. I sent a complaint and 3 emails to code
enforcement as well as 8 other emails and several phone calls trying to resolve the
problem. (sent 11 emails)
8/14/2012 - (I sent 6 emails to Cameron Shearer and code enforcement. I remember it
was the weekend and I couldn't reach anybody. I left messages and sent several emails)
8/17/2012 - This time however when I contacted Code Enforcement and The Vallejo
Police Department no body would help me. I contacted them several times and talked to
Val Johnson, Grahm Shakoor, filed written complaints with the city, called the Bank Of
America, contacted my attorney Jenny Doling, contacted Don Yoo of the Vallejo Police
Dept told me since I signed away my rights to the property in Bankruptcy court, I am not
a victim of the destruction the squatters are doing to the house. Since there is no Victim
the Vallejo Police and Code Enforcement, couldn't do anything. I contacted my attorney
and she said there was a flaw in the bankruptcy law and there was nothing she could do. I
contacted and spent all day getting transferred from dept. to dept . at The Bank of
America and talked to everyone all the way up to the manager of the foreclosure dept,
and the bankruptcy dept and they and Christopher Cotton of the Bank Of America urged
me that the bank will take immediate action to eliminate the squatters and get the home
transferred out of my name. They told me not to worry, the house was insured through
the Bank of America, and that the Bank Of America will take care of everything
immediately. That was on 8/17/2012. (20 Emails sent. plus phone calls)
9/3/2012 (I sent 8 emails - code enforcement and Vallejo Police plus several phone calls.)
9/8/2012 A few days went by and nothing happened, but problems were escalating at the
Kentucky House. I was getting complaints of violent crimes, guns, threats happening and
more emails and letters of complaints from neighbors including Cameron Shearer. I sent
an EMERGENCY LETTER and contacted my bankruptcy attorney, Jenny Doling, and
she reminded me again there is nothing she could do, there is a flaw in the law, and to
stop bugging her about it. I sent the letter to and I contacted and complained again to
Vallejo Code enforcement and Don Yoo of the Vallejo Police and got no help. I tried to
complain to the Vallejo police and couldn't get through the recording, and even though I
left messages repeatedly I never got a call back. I tried to call 911, to get the police to go
to the property, since I'm in southern California, I could only get through to Southern
California 911. I emailed the neighbors to call 911 and do the phone tree thing we used to
do with Vallejo neighborhood improvement-- if several neighbors complain about an
incident going on at a property then the police finally respond. None of the neighbors
would do it. I complained again to the Bank Of America and spent all day on the phone
again trying to get through to management. I spent all day being transferred from dept to
dept then at 5:30pm I got hung up on and the bank was closed. (Sent 4 emails, Cameron
Shearer Vallejo Police and Code Enforcement.)
9/11/2012 I contacted my attorney Jenny Doling again and she pulled me into her office
and told me to stop complaining about this problem in her lobby in front of customers
because it was bad for her bankruptcy law business. She told me there was nothing she
could do, there is a flaw in the law. She threatened to sign off my bankruptcy case.
I called again the Bank Of America and spent another day getting transferred from Dept.
to dept. and finally I got in touch with management again that got me in touch with the
Urgent Property Line where on 9/11/20/12 I talked with Lorena Silva. She assured me
that the Urgent property department will handle the matter immediately remove the
squatters and get the house transferred out of my name. (I sent 2 emails - Jenny Doling.)
9/12/12 A day later I contacted my neighbor Kathy Neil and she said nothing happened.
The squatters are still there. I got a letter from another friend and neighbor Pam Minor
who suggested I just send a quit claim deed to the county recorder to get the house out of
my name. I contacted my attorney (Dolan) and she was no help, but did say I should quit
claim the house to anyone, even the squatters she said, which I was appalled. So on
9/12/20/12 I met with Kris Cordell at Liberty escrow and we drew up a quitclaim deed to
The Bank Of America. I mailed it certified mail up to the county recorder with a check
for the recording fee. I thought my problems were over and the house was finally out of
my name. Instead, --The county recorder refused it. He said I need to do a deed in lieu of
foreclosure with the Bank of America and the bank needs to accept the deed in lieu in
writing.
9/21/12 (Sent 1 emails Jenny Doling.)
On 9/ 28/ 2012 I met with Kristy Cordell at Liberty escrow and wet signed two copies of
a deed in lieu to Bank of America for the Kentucky street property. I contacted Bank Of
America, spoke with management, and sent them a copy of the deed in lieu. They were
going to get back to me in a few days. Nothing happened. I contacted the Bank Of
America. Complained to management again, spending another day on the phone. This
time I spoke to manager Corey Harper. He said not to worry this time he will get some
immediate action and the problem will be resolved.
On October 12, I received a letter dated October 11, from fighting back partnership
stating the problems with the property and that the neighbors will sue me for $7500 each
if the problems are not resolved. I sent the letter to my attorney Jenny Doling and she told
me to stop bothering her with this problem again, There is nothing she could do she said,
and to contact my congressman. A week or so went by and I contacted the neighbors
again. Nothing happened. The squatters were still there. I contacted the Bank of America
Again and spent another day on the phone getting transferred from department to
department. I spoke again with the foreclosure dept and the bankruptcy department again
and talked to two other managers including Loren Rosas. I emailed Diane Feinstein's
office to try to get help. (Sent 4 emails.- 2 different email addresses)
On 10/23/2012 I contacted the Bank Of America again and they referred me to their
attorney at Pite Duncan, Baltreet Bithara. Baltreet emailed me back saying she will take
urgent action on this matter with the bank. I emailed and mailed Baltreet Bthara a wet
signed notarized deed in lieu of foreclosure for the bank to remove the property finally
from my name. The bank came back and said they can't do anything without a court
stipulation. They don't do deeds in lieu anymore and want a foreclosure instead. Once
they get a court stipulation they will foreclose on the house immediately and the house
will be out of my name. (I sent 3 emails.)
10.25/2012 (I sent 3 emails.)
11/2/2012 I sent an email to Fighting Back Partnership and John Allen in a second
attempt to talk to him, with no response, regarding the letter he sent me threatening to sue
me over the squatters and the problems. I forwarded the communication to Jenny Doling
and Balpreet Bthara.
11/3/2012 -(I sent 6 emails)
11/5/2012 (I sent 3 emails again.)
11/6/2012 (I sent 4 emails Balpreet - B of A's attorney and Jenny Doling. bankruptcy
attorney)
I contacted my attorney and she said she would file the court stipulation. I think it went
through 11/19/2012. I contacted Pite Duncan, Baltreet again and she sent me an email she
will contact the bank to take action quickly. Nothing happened.
11/20/2012 – (12 Emails sent to Balpreet- B of A's attorney.)
12/10/2012 I called the Bank Of America and spent several hours again being switched
between departments. Last month we got a stipulation from the court so the bank could
foreclose immediately on the property. I called trying to reach the foreclosure department
and found out that nothing had been done. No foreclosure proceedings had begun, no
notice of default, nothing. She suggested a "Deed in Lieu". I said, I was told by the Bank
Of America Attorney the Bank doesn't do Deeds in Lieu. She said let me refer you to our
deed in Lieu Department. I spoke with the Deed in Lieu dept and got what they require to
file a Deed in Lieu. They sent me the paperwork in the mail so that I could file.
On 12/11/2012 I got a letter from a neighbor Monnie Smith she wanted to sue me
because the squatters raw sewage had been leaking from the back house, damaging the
retaining wall and flooding her yard with sewage. I contacted Baltreet the Bank Of
America's attorney as well as my attorney, Jenny Doling. The bank's attorney said they
will take immediate action. My attorney said there was nothing she could do. I contacted
George Millers Congressman's Office and left an email. Nothing happened. I contacted
Dianne Feinstein's office and sent her a long letter "Take My House Please". She sent me
back an information packet on how I can save my home from foreclosure over the
holidays. I sent the same letter to KTVU TV Channel 2 in San Francisco trying to get
somebody to help, I never got a response. (4 emails sent.)
On 12/17/ 2012 I contacted my old Real Estate Attorney Craig Hassler and asked him
what I could do with this situation. He said to threaten my attorney with a Malpractice
suit to try to get her to help. I typed up a letter and had a professional process server serve
my attorney Jenny Doling with the letter with two wet signed deeds in lieu for the Bank
Of America and Wells Fargo in hope that she will meet with the bank or court and finally
get these properties transferred out of my name. Nothing happened. (2 emails sent.)
12/19/2012 But two days later I did get notice that Jenny Doling asked the Bankruptcy
court for $600.00 more for extra services in this case. I also Contacted Baltreet Bthara,
the Bank of America's Attorney and she sent me an email in writing again that she will
escalate efforts to get the situation resolved asap. Nothing happened.
12/21/2012- I received the Deed In Lieu Package from the bank. The bank's paperwork
said, once I file for a Deed in Lieu the foreclosure proceedings automatically stop. In
addition if the property has two loans, which Kentucky Street did, the Bank would not do
a Deed In Lieu. I decided to opt out of the Deed In Lieu, and continue with the
foreclosure proceedings.
1/3/2013 I contacted Baltreet Bthara again. She assured me escalating efforts to resolve
the problems. (1 email sent.)
1/20/2013 I was served by a process server that I was being sued by Monnie Smith for
the retaining wall. I contacted Baltpreet B of A attorney again and told her we were
being sued and attached the court summons. She assured me again in a written email she
has escalated efforts to get these matters resolved. I found a phone number to Dianne
Feinstein's San Francisco Office. The clerk couldn't help me unless I filled out a form. I
filled out the form and faxed it to Dianne Feinstein's fax and called to verify receipt. I
copied Jenny Doling on the email and Balpreet. (3 emails sent and a fax to Dianne
Fienstein.)
1/21/2013 I sent 2 emails to Jenny Doling, Bankruptcy attorney and others. (2 emails
sent.)
1/25/2013 - (3 emails sent)
1/26/2013 - I found out from Neighbor, Kathy Neil, that 318 Kentucky Street was in the
newspaper as a crime scene with a kidnapping and seizure of automatic weapons, but the
squatters are still there. I pulled up the article from the Times Herald and sent it to my
mother , the attorney, Jenny Doling, Balpreet Bthara B of A Attorney and Dianne
Feinstein -2 emails sent - one to Cameron Shearer regarding Kentucky Street.
Cameron Shearer told me that the Bank of America's Contractor finally came out to fix
the sewer leak and deal with the squatters but the squatters in the front and back house
would not let them in. They insisted they had a lease with someone and were paying
$1700 mo for the front house and $800 mo for the back house. The Bank stated to the
squatters that the bank did not own the property, according to Cameron Shearer. He also
informed me to watch the City Council Meeting on 1/22/2013 where they had a town hall
meeting on 318 Kentucky Street and the residents are planning legal action. (3 emails
sent.)
1/27/2013 I got an email letter from a neighbor asking me to turn the power and water off
to the house to get rid of the squatters. I was told its illegal to turn off utilities to homes
with children. I will be contacting the police again and utility companies Monday to find
the names of the squatters and whose name the utilities are under. Cameron Shearer sent
me an email requesting I put alarms in the homes and no trespassing signs. Both homes
have ADT security systems that got disabled. There is currently and ALWAYS has been
a NO TRESPASSING sign on the back Gate.
I hope to get the media involved and try to get city and state officials to pay attention to this to offer some help. With the threat of automatic weapons and crimes on the property I am afraid to send a handyman over there to hang more no trespassing signs. I am consulting with another attorney on Monday, as will I be contacting The Bank Of America's attorney and My Bankruptcy attorney about the Times Herald story.
I hope by typing up this timeline it will help others assess the urgency of this situation. When people surrender a home to a bank in a bankruptcy, the bank should take the house and sell it in a quick and timely manner, and protect the house while its in their possession from the date the house was signed over to them. No one should ever be held hostage by a bank's failure to do so ever again like this. If there is a flaw in the law it needs to be changed and bank's should have a timeline to sell and dispose of empty properties. The person who lost their house to a bank in foreclosure and were forced to sign over the title to the bank should not be liable for the house even in the event that the bank is negligent in filing the title. The bank should have full
responsibility and liability for the house once the person signs over the title in a bankruptcy or foreclosure, and the bank should have to resell the property or rent the property within a given period of time to prevent squatters and criminals from moving in and destroying the property, and threatening the neighbors and lowering the values of theneighborhood.
I'm still fighting to get this resolved ASAP!
View related letters and correspondence HERE
Mr. Bishop's personal info. SSN etc. has been redacted