| | | |
| --- | --- | --- |
| | | |
---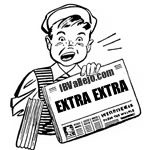 2/25/13 --Board of Supervisors to vote on approving the controversial Day Reporting Center for parolees (re-named Center for Positive Change) proposed for Vallejo. Meeting to be held at 675 Texas St. (County Administration Bldg.) February 26, 2013. Meeting starts at 9 AM and the center is item 15 on the agenda.
---
2/24/13 Full Moon over Vallejo tonight. Howl anyone?
Click Thumbnail
---
Chief Kreins, What would you do?
2/23/13
By Jim Davis
We are having a national conversation about guns, their consequences, and what we might do to slow the astonishing rate at which people are killed with guns—suicides, accidents, and murders--30,000 a year, far more than other civilized nations.

The most prominent proposals being discussed are limits on "assault weapons" (the definition of which is hotly debated), more thorough and expansive background checks, limits on magazine capacity, and reviewing and modifying laws on involuntary commitment of people who seem disturbed and dangerous to themselves or others.
The NRA is loudly represented, pushing against limits on what it sees as our Second Amendment right to own guns, any number, any type, and anywhere, including schools, universities, nightclubs, movie theaters, churches, and parks. Indeed, the NRA asserts that good people need guns to protect themselves and their families from bad people with guns. I read a story about the NRA opposing a state's attempt to limit the number of guns a person can buy each month to ten. Ten a month isn't enough for the NRA.
I would like to know what the Vallejo police think about gun control. This is an invitation to Chief Kreins to send a letter to our news outlets (Times-Herald and Vallejo Independent Bulletin) explaining the view from the ground. Our police are not ACLU nuts, NRA supporters, Second Amendment scholars, government policy-makers, or the families of victims suffering gun violence and death. Our police deal with the reality of guns every day. Vallejo is awash in guns. Every punk/thug/burglar/robber/car thief/murderer has a gun. How do the police feel about this? And what do they recommend? Can we write our own gun controls? Is there an established route for illegal guns, e.g., Richmond to Vacaville to Fairfield to Vallejo?
Last week, in response to a proposal to flood Chicago's streets with U.S. soldiers to stop the people from killing each other—especially the young people--a police expert said the solution is not soldiers, but more cops, walking the streets. That sounds awfully good to me. Chief Kreins?
Note: All opinions expressed in the "Primal Scream" column are those of the writer and not necessarily those of the Vallejo Independent Bulletin