---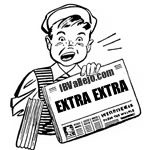 3/18/13 -- Read the full document produced at the 3/9/13 Vallejo Visioning/Fixer Mixer event held at the old bank in downtown Vallejo HERE
---
3/18/13 -- By now most of you are aware of the Harlem Shake phenomenon all over the internet.

Well, the time has come for a full throttle Harlem Shake video VALLEJO STYLE.

Be at Moschetti Coffee, 11 Sixth Street, Vallejo on March 23 at 11 AM.

You know you can do better than the editor of this humble website...who will be behind the camera this time!!

Costumes, insanity etc. welcome...but keep it family friendly. Bring friends! The more the merrier!! See you there!!!