| | | |
| --- | --- | --- |
| | | |
---
4/24/13 -- Vallejo PD nab suspected North Vallejo Little League shooter. Press release HERE
---
4/24/13 -- New Farmers' Market in Vallejo
Omega Certified Farmers' Market
Continentals of Omega Boys and Girls Club to hold Farmers' Market on Wednesdays at the Boys and Girls Club: 1 Positive Place -- Vallejo CA 94590 -- Starting TONIGHT 4/24/13 from 3-7 PM and every Wednesday through 10/30/13. INFO: contact Wendy Jones 707-643-1728 -- This e-mail address is being protected from spam bots, you need JavaScript enabled to view it
---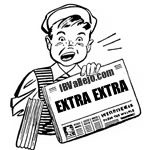 Community Forum Fairgrounds Redevelopment Project (Solano360)
With more than at stake, a development agreement that commits up to to the project, and major changes being made to the General Plan, this is a vital issue to Vallejo residents.
Come learn about financial, environmental and community impacts---and make your voice heard. Together we make a difference.
When: Thursday, April 25, 7--9 pm Where: Dance Unlimited, 510 Georgia St, Vallejo
10 minutes, Welcome and Introduction, Doug Darling of Friends of Lake Chabot
20 minutes, Overview of Project Finances, Dan Levin
20 minutes, Environmental Issues, Anthony Adams
question and answer and discussion period to follow
Can't make it? Please show up at Monday's Planning Commission Meeting
(4/29) at City Hall. Bring a friend. Speak out or just be there to support
your friends and neighbors.
---
The Attitude Has to GO
4/24/13
By Jim Davis
The council has extended the moratorium on cannabis dispensaries. What does this mean in practical terms? Not much, other than the inability of patients to get their cannabis and the loss of more revenue to the city. The city's fantasy about dispensaries disappearing into thin air is not likely to materialize. The whole state voted to allow them. The whole city voted to tax them. Our recalcitrant leaders will have to accept those facts sooner or later. Sooner would be better.
Seventeen years after the state approved the sale of medical cannabis (1996), the city is still unable to write regulations governing these businesses. The city is collecting taxes from them, but it persists with its "illegal" arguments, more a moral feeling than a legal analysis. The term "city" for our purposes means the city attorney, city manager, and every council member--nary a dissenter among them. This crew has tried everything but regulation, taking the position from the beginning that dispensaries are "illegal"—arguing that dispensaries are not permitted in Vallejo, notwithstanding state law, because we don't list them in our ordinance; seeking injunctions against the dispensaries (which was very expensive and time consuming, as dispensaries continued to grow like mushrooms, without the slightest regulation—the crew was afraid that if they regulated dispensaries they would be admitting that they are legal); and subverting justice by pretending that the operators are criminals, arresting them, putting them in jail, requiring them to pay bail and thousands of dollars in attorney fees, and taking all their stuff—cannabis products, cash, computers, and records. All of the prosecutions were dismissed or dropped, because they were based on the crew's misguided notion of morality, not law; so much for the city's sterling legal team. The "illegal" crew seems determined to do anything to deny the city revenue from these dispensaries.
The crew's claim that it is too complicated to regulate is misguided, despite the tempest of litigation in this area. The law says plainly that the people have a right to sell and buy this stuff. The law is plain and simple; indeed, so plain and simple no one knows how to do it (the law doesn't spell it out, although a subsequent law did spell out more and the Attorney General added her own thoughts). How dispensaries should be operated can be worked out if the city hires a "drug czar," a member of the city manager's office who helps these businesses operate responsibly, with active inspections and citations if necessary, thus contributing to the health, safety, and welfare of the community (not to mention complying with the law). Will the city be sued if it issues a regulation? Sure. It will be sued even if the crew spends the next decade writing a regulation. The trick is to make the cannabis users pay for both the regulation and any ensuing litigation, not us.
The attitude has to go.
Note: All opinions expressed in the "Primal Scream" column are those of the writer and not necessarily those of the Vallejo Independent Bulletin