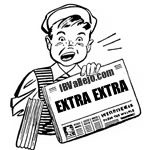 FLASH -- School Board to host Solano County District Attorney Candidate Krishna Abrams at Special Meeting for presentation and discussion. To be held at Front Room Restaurant on Vallejo Waterfront.
May 1 at 6:30 PM -- MORE INFO HERE
Here for your viewing pleasure is the April 23 meeting of the Vallejo School Board.
Highlights include:
1 hr 1 minute Community Forum--Dr. Schussel says Board Members should stop criticizing Grand Jury Report. Mr.
Mims
(from Antioch) is back for more comments
1 hr 33 minutes Grant for wellness program
1 hr 48 minutes Schools efforts and grants with Participatory Budgeting
2 hrs 24 minutes Office of Civil Rights agreement
Part two ( when reach end of first part it automatically switches to part 2)
14 minutes Facilities Master Plan
41 minutes Agreement with Union regarding salaries