| | | |
| --- | --- | --- |
| | | |
2/26/08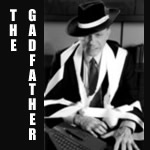 Election Financing in Vallejo
Or, What does it cost to get elected to Vallejo's City Council
By Paul Norberg--Retired CFO (With Glitter Sprinkles from Katie Miessner--Aging Disco Queen)
The November election was one the costliest in Vallejo's history. Erin Hannigan raised $75,758 and Mike Wilson raised $80,445. In addition the United Workers For Local Government PAC spent over $26,000 each on Hannigan and Wilson plus another $34,675 on Pam Pitts. These "Independent" expenditures by the PAC are not reported by the candidate and are in addition to the money raised by their campaign committees. That brings the total income to over $100,000 each for Hannigan and Wilson. Contrast this to the $25,000 raised by Joanne Schivley. In past elections Hermie Sunga and Tom Bartee were also supported by the unions who now, with Wilson and Hannigan, control a majority of the council.

Why would United Workers For Local Government spend this much money on a Vallejo city council election? First we need to understand where United Workers For Local Government gets their money. This PAC was established in 2007 with Vallejo firefighter Jon Riley as President. They collected $195,441 from several unions including $79,500 from Firefighters Local 1186, $33,000 from Vallejo Police Officers Association, $21,000 from the California Teachers Association, $13,500 from IBEW Local 180 in Napa and the remainder from other local and national unions.
They spent the money on elections in Vallejo, Benicia, Fairfield and Solano County. The largest amount was spent in Vallejo with $88,155 going to Hannigan, Wilson and Pitts. In addition twenty two individual firefighters contributed close to $14,000 to the Hannigan, Wilson and Pitts campaign committees.
We will see the results of all these contributions to the public safety union supported candidates when the votes are taken this week. Without fail, Sunga and Bartee have consistently voted in favor of the public safety unions. We will see how Hannigan and Wilson vote on the revised budget including crucial votes related to these unions that will impact Vallejo for years to come:
Will the council extend the Fire and Police Union contracts yet again; extensions on contracts the City couldn't even afford back when they were first approved in 2000?

Will the council decide to continue the effort to challenge "binding arbitration", a piece of legislation in our City Charter that basically

completely weakens the city's position when in negotiations with these unions?

Will the council remove benefits given to the Fire and Police Unions that the City cannot afford, benefits what include retirement at 90% of top pay, and full health benefits for retirees for the remainder of their lives?

Will the City stop the practice of "Union Business Leave Abuse", a practice that among other things includes drinking so much alcohol that a Fire Union rep takes 24 hours off, paid by the City, and under which the Union President/Assistant Fire Chief Kurt Henke attends to other cities' union business while on Vallejo's payroll?
And now the Numbers
---
United Workers for Local Government
---
Receipts
2007
Firefighters Local 1186, Vallejo
79,500
Vallejo Police Officers Assn
33,000
California Teachers Association, Burlingame
21,000
IBEW Local 180, Napa
13,500
UA Local 343, Plumbers & Steamfitters, Vallejo
8,500
California Professional Firefighters, Sacramento
5,000
United Assn Plumbers & Steamfitters, Vallejo
3,000
UA Local 355, Plumbers & Pipefitters, Vallejo
3,000
Benicia Police Officers Assn
3,500
SMW Local 104, Sheetmetal Workers, San Ramon
3,000
District Council Ironworkers, Pinole
2,000
United Food & Commercial Local 5, San Jose
2,000
SEIU United Healthcare Workers, Sacramento
2,000
Operating Engineers Local 3, Alameda
2,000
Northern Cal Carpenters Regional Council, Sacramento
2,000
Cement Masons Local 400, Sacramento
1,750
Carpenters Local 180, Vallejo
500
Intl Assn Bridge Structural Ornamental Reinforcing Iron, Benicia
750
UEA PAC, Suisun City
1,500
SEIU Local 1000 Cal State Employees, Sacramento
2,000
Teamsters Drive Committee, Washington DC
2,000
Teamsters Local 490, Vallejo
850
Machinists Lodge 1173, Concord
2,000
Assistance Plus - mail house, Fairfield
1,091

Total Income
195,441
Independent Expenditures (* indicates won election)
Candidate
City
Position
Michael Wilson (*)
Vallejo
City Council
26,841
Erin Hannigan (*)
Vallejo
City Council
26,639
Pam Pitts
Vallejo
Mayor
34,675
Raymond Victor (*)
Vallejo
School Board
8,229
Rozanna Verder Aliga (*)
Solano Co
Board of Edu
2,298
Bill Whitney
Benicia
Mayor
15,976
Scott Strawbridge
Benicia
City Council
8,359
Mike Ioakimedes (*)
Benicia
City Council
8,359
Patricia Shamansky (*)
Fairfield/Suisuin
School Board
3,700
Helen Tilley (*)
Fairfield/Suisuin
School Board
3,700
Jack Abrohms
Fairfield/Suisuin
School Board
3,701
Teri Lamb
Fairfield/Suisuin
School Board
3,701
Chuck Timm (*)
Fairfield
City Council
2,941

Total candidate independent expenditures
149,119
Other Expenditures
David Bender
Polling
8,000
Reed Business Solutions
Accounting Serv
4,555
Pirayou Law Office
Legal
3,797
Shawnda Westly Consulting
Consulting
17,500
Other Expenditures
9,762

Total other
43,614
Total expenditures
192,733
Source - FPPC filings forms 460 and 496
---
$1000 and over contributors
---
$1,000 and Over
Contributors
Hannigan
Wilson
Schivley
Davis
Cloutier
Pitts
Val Pac - Vallejo Chamber of Commerce
8,000
8,000
Buck Kamphausen
3,000
3,000
11,000
Philip Elfstrom
3,000
3,775
Thomas Hannigan
2,965
Lightning Communications
2,859
Burton for Sup of Public Inst
2,501
Foster Lumber Yard
2,000
2,000
SEIU United Healthcare Workers 555
1,208
1,708
2,500
Jim Gonzales
1,000
United Assn Journeymen Plumbers/Steamfitters
1,000
1,000
2,500
Willie Brown
1,000
IBEW Local 180
1,000
1,000
Brian Clark & Assoc
1,091
Thomas Wilson
1,150
Mel Gomez & Robert Litwin
1,000
Krishan Conley
2,055
Shane Albers
3,000
John Geisse
1,000
Steven Kay
1,000
3,500
Bill Mare
1,440
Minuteman Press
1,197
Singer & Assoc
1,500
Eugene Stille - Nugget Market
2,500
Eric Stille - Nugget Market
2,500
Gay & Lesbian Victory Fund
2,500
Katy Miessner
1,730
Roy Weigel
1,975
Peggy Bishop
1,570
William Funchness
1,000
Michael Sension
1,000
Montezuma Wetlands
2,000
Donald Hurt
1,400
Eyvette Robinson
1,430
Davenport's
1,000
Joseph Blaney
1,000
Georgia House Graphics
2,750
Young Investments
2,000
Margie Sabathia
1,000
Earlene Coleman-Ali
1,000
Davis & Davis
2,000
Five Star Plumbing
1,000
Largo Concrete
1,000
Helix Electric
2,000
Jess Malgapo
1,000
Stephen Ball
1,000
Professional People Real Estate
1,500
Pamela Pitts
1,240
Johnny Thompson
2,100
Georgia Street Plaza
2,700
Ron Aquino
2,000
Galen Miller
5,000
Robert Krull
1,000
Chandler Designs
8,500
Total $1,000 and over contributions
29,533
30,779
2,637
15,580
19,775
46,040
Total Under $1,000 contributions
46,225
49,666
22,436
65,938
57,603
46,475
Total Contributions
75,758
80,445
25,073
81,518
77,378
92,515
---
Firefighters
---
Amount Contributed to Campaign
Name
Residence
Hannigan
Wilson
Pitts
Total
John Ha
Vacaville
250
250
500
1,000
Kevin Bellunonini
Sebastapol
300
300
300
900
Scott DeHerrera
Vacaville
200
200
James Rustice
Napa
200
200
400
800
Kevin Hickey
Novato
150
150
300
600
Tracy Bruner
Napa
250
500
750
James Higgins
Vacaville
250
250
500
Pamela Higgins
Vacaville
500
500
Patrick Higgins
Pleasant Hill
250
250
500
1,000
Steven Smircich
Napa
200
200
400
800
Raymond Jackson
Lafayette
200
100
100
400
L W Bohlig
Crockett
250
250
200
700
Michael Brooks
Vacaville
150
150
300
600
Shawn Core
Benicia
125
125
250
500
Patrick Walsh
Benicia
250
250
500
1,000
Harold Burnett
Crockett
200
200
300
700
Kelly Baumgartner
Benicia
100
100
100
300
Brandon Leitzke
Vallejo
500
500
Melisse Leitzke
Vallejo
250
250
500
Clifford Campbell
Vacaville
250
250
Gilbert Baiz
Vacaville
250
250
500
1,000
Richard Nelson
Vallejo
300
300
Firefighters Local 1186
Vallejo
105
105

Total
3,730
3,475
6,700
13,905
---
Summary
---
City Council
Erin
Michael
Joanne

Osby
Gary
Pam
Hannigan
Wilson
Schivley
Davis
Cloutier
Pitts
Income
Cash contributions
70,091
65,962

20,825
71,829
61,226
73,013
Non-cash contributions
5,667
14,483

4,248
9,689
16,152
19,502

Total contributions
75,758
80,445

25,073
81,518
77,378
92,515
Expenditures
Cash payments by candidate
67,738
74,877

24,298
65,854
74,015
56,412
Non cash by candidate
5,667
14,483

4,248
9,689
16,152
19,502

Total expenditures by candidate
73,405
89,360

28,546
75,543
90,167
75,914
Expenditures - by United

Workers for Local Government
26,639
26,841

0
0
0
34,675
Total expenditures
100,044
116,201

28,546
75,543
90,167
110,589
Candidate cash balance 12/31/07
2,353
955

3510
15,768
90
37,681
Note - expenses paid by United Workers for Local Government are classified as "Independent

Expenditures" and are not reported by the candidate.

United Workers For Local Government raised $195,441 for the 2007 elections and spent

$192,733 on candidates in Vallejo, Benicia, Fairfield and Solano County.

The largest contributors to United Workers for Local Government are:

Vallejo Firefighters Local 1186
79,500

Vallejo Police Officers Assn
33,000

California Teachers Assn
21,000

IBEW Local 180, Napa
13,500
Source

Candidate FPPC forms 460 filed with Vallejo City Clerk

United Workers For Local Government FPPC forms 460 and 496 filed with California Secretary of State

and local cities