| | |
| --- | --- |
| | |
---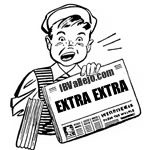 5/9/13 -- CODE ENFORCEMENT DIVISION COMMUNITY MEETING
The City of Vallejo's Code Enforcement Division invites the public to attend a community
meeting to discuss the recent City Council approved Foreclosed Residential Property
Registration Program.
Date: Wednesday, May 15, 2013
Location: JFK Library, Joseph Room, 2nd Floor, 505 Santa Clara Street, Vallejo
Time: 6:00 p.m. – 8:00 p.m.

---
Participatory Budgeting Expo
Video Coverage -- Fourth Installment
5/9/13 -- Here are six more. VOTING STARTS SATURDAY, May 11
Check the PB website for more complete info:
| | | |
| --- | --- | --- |
| | | |
| A Gateway Arch at the foot of Georgia St. and Mare Island Way to add to the welcoming branding of Vallejo. | A new roof for the Mira Theatre. Help preserve a theatre and community space. | Spay Neuter Project -- Provide funding to help create a high quality, high volume spay and neuter clinic. |
| | | |
| --- | --- | --- |
| | | |
| Outdoor Fitness Equipment on the Vallejo Waterfront -- Who wouldn't want to be in shape! | Replace the failing sidewalks in the Hillcrest subdivision. They are 71 years old and falling apart. | Business Plan Training for Spanish Speaking Micro-entrepreneurs -- Help Vallejo's Spanish speaking residents with business growth. |
Cannabis Dispensaries:
Now What?
By Jim Davis
5/9/13
How embarrassing. For months I have been berating the city attorney and council for pretending that cannabis dispensaries are "illegal." City Attorney Claudia Quintana told me they are "illegal" because they conflict with our business ordinances (they are not listed as an approved business, despite the state's approval of them). I questioned that analysis, even though it had been used by the prior city attorney with some success.
Click HERE for the rest of this article...
Participatory Budgeting Expo
Video Coverage -- Third Installment
5/5/13 -- Here are six more. It's a bunch of money...might as well choose something you like.
| | | |
| --- | --- | --- |
| | | |
| Community Discovery -- Fix Vallejo's brand image. | College Bound Vallejo -- Scholarships and College Advisors for Vallejo students. | Bring back the Vallejo Blues and Heritage Festival -- promote Blues, Jazz and Gospel as an art form. |
| | | |
| --- | --- | --- |
| | | |
| eVallejo -- Broadband Internet Connectivity in downtown Vallejo for the benefit of citizens and businesses. | Fill Potholes and fix our streets. Smooth roads for Vallejo. | Citywide Neighborhood Cleanup in partnership with the CA Civilian Conservation Corps and local youth. |
| | |
| --- | --- |
| | |
Hocus Pocus
Pensions Will Croak Us
By Robert Schussel, Ph.D
5/2/13
Purpose
To analyze the pension contributions being paid to CalPERS (California Public Employee Retirement System) on behalf of Vallejo City employees.
Background
The City of Vallejo participates in the CalPERS pension plans for its employees. Until recent changes in the law, Public Safety employees could retire at age 50 and receive 3% of their final salary for each year they worked. The actual amount a retiree receives each year increases due to a cost of living adjustment. All other employees receive 2.7% of their final salary at age 55 for each year of service. Overtime and some other wages are not considered PERSable wages.
In 2010 the City contributed 28.31% of a public safety employees salary to CalPERS [link to 6/28/10 Vallejo Public Safety Retirees -- it's better than winning the Lottery]. Starting in January 2013 the City is contributing 44.101% of a new public safety employees wages-- a 56% increase in 3 years. The pension contribution for all other new employees is 25.762%. Vallejo City Employees contribute between 6.25% and 13.4% to their pension.
Click HERE for the rest of this article...
| | |
| --- | --- |
| | |
---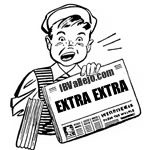 5/1/13 -- NEWSFLASH
New Vallejo Ferry Facility To Be Built on Mare Island Waterfront
A landmark $22-million maintenance, administration, and passenger facility for the San Francisco Bay Area Water Emergency Transportation Authority's (WETA) Vallejo service is set to be built by 2015, following an agreement announced today by the City of Vallejo, WETA and developer Lennar Mare Island (LMI).
---
---
Participatory Budgeting Expo
Video Coverage -- Second Installment
4/29/13 -- Here are the next six short Participatory Budgeting Project pitches from the April 17 Expo. VIB will be putting up a bunch every day until they are all online to help you choose the projects you want to vote for!! It's a bunch of money...might as well choose something you like.
| | | |
| --- | --- | --- |
| | | |
| Community Gardens and Nutrition Education | Small Business Grants for Downtown and Mare Island | Mira Theatre Guild Summer Arts Program for Youth |
| | | |
| --- | --- | --- |
| | | |
| Once Upon a Time -- Funding for School Libraries | Citywide Parks and Recreation Improvements | Fund Mare Island Parks |
<< Start
< Prev
1
2
3
4
5
6
7
8
9
10
Next >
End >>
Results 12 - 22 of 1362