City Council Teleconference Extravaganza Yields Nothing
4/28/08
According to a report just in no action was taken at this evening's much anticipated closed session. Mayor Osby Davis participated via teleconference from his vacation location in Myrtle Beach SC.
Apparently, the agenda indicating that public safety negotiators would be present was misleading. Negotiators were not present and council merely received an update from the city's bankruptcy attorneys and city staff.
Mayor Davis emphasized that the proceeding was in full accord with the Brown Act and that public notice had been posted in his location as well to assure compliance.
Thank you to Mr. Sam Kurshan for being the only member of the public present and providing us with this update.
We at VIB wish Mayor Davis a restful vacation and await the May. 6 council meeting.
P.S. Staff recommendations must be posted by this Friday to be in compliance with the Brown Act. Get ready...the cat's starting to exit the bag.

The Sunday Funny !!!
April 27, 2008
---
---
The Vallejo Independent Bulletin is proud to announce that we are now accepting cartoon submissions. Like to doodle? Got talent? Well, send those cartoons to: This e-mail address is being protected from spam bots, you need JavaScript enabled to view it
Hope you enjoyed our first submission by "anonymous".

Group Seeks to Remove Binding Arbitration From City Charter

April 23, 2008
by Marc Garman
Today a group of concerned citizens highlighted their efforts to remove binding arbitration from the Vallejo City Charter. Many people feel that binding arbitration is an outmoded and unfair means of bargaining that has been used to advantage by Vallejo's public safety unions and has played a role in the city reaching its current fiscal crisis.
website: http://www.citizensforvallejo.org/
To view the press conference in its entirety click the image below:
Running time approx 9 minutes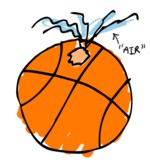 Air Ball
No Vote Taken
Unions Maintain Stranglehold on Vallejo

April 23, 2008
By Marc Garman
Last night's City Council meeting was a sad and deflated exercise in impotence and inaction. No action was taken on a promise made to the citizens of Vallejo to reach a deal with the safety unions and achieve long term solvency, or declare bankruptcy by April 22.
Click HERE for the rest of this article...
Show or Fold??

April 22, 2008
by Marc Garman
Will the City of Vallejo show it's hand tonight? Will a brilliant and innovative solution gush forth from the dais saving our city from bankruptcy? Or will Vallejo again delay taking any action--against the advice of its own bankruptcy attorneys--and put off reaching a decision again?
Please come to Vallejo's City Council meeting (AKA The Osby Springer Show) tonight at 7 PM to see the drama, the circus...OH Yes!! The Humanity!!! But--guess what-- there won't be any action unless an emergency is declared. (There is no action item on the agenda.) What will happen? Who the HELL knows in this wacky wacky wild world we call Vallejo Politics. Be There!!!
<< Start
< Prev
141
142
143
144
145
146
Next >
End >>
Results 1552 - 1562 of 1605