2/26/08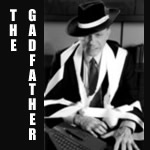 Election Financing in Vallejo
Or, What does it cost to get elected to Vallejo's City Council
By Paul Norberg--Retired CFO (With Glitter Sprinkles from Katie Miessner--Aging Disco Queen)
The November election was one the costliest in Vallejo's history. Erin Hannigan raised $75,758 and Mike Wilson raised $80,445. In addition the United Workers For Local Government PAC spent over $26,000 each on Hannigan and Wilson plus another $34,675 on Pam Pitts. These "Independent" expenditures by the PAC are not reported by the candidate and are in addition to the money raised by their campaign committees. That brings the total income to over $100,000 each for Hannigan and Wilson. Contrast this to the $25,000 raised by Joanne Schivley. In past elections Hermie Sunga and Tom Bartee were also supported by the unions who now, with Wilson and Hannigan, control a majority of the council.

Click HERE for the rest of this article...
An Open Letter to the Mayor
2/24/08
Mayor Davis,
During your campaign you ran on the slogan: "We need to change the way we do business in Vallejo."

So far, you seem to be deeply enmeshed in a marathon round of business as usual.
Inside deals, closed negotiations, an obvious abhorrence for public process and little interest in open and transparent government.
Now, at the last minute you have added some public outreach on the topic of bankruptcy with Tuesday's meeting.
Click HERE for the rest of this article...
FLASH--2/22/08
Tuesday's budget vote has been moved to Thursday Feb. 28. On Tuesday, the city's bankruptcy attorneys will give a public discussion on what bankruptcy could mean for Vallejo.
Amazing how two councilmembers committed to openness and transparency in government...and a 10,000,000 watt national press blitz can shine some light in City Hall!!!
| | |
| --- | --- |
| | |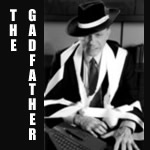 Public Safety Salaries

Why Are They so High?
02/20/2008
By Paul Norberg--Retired CFO (With Glitter Sprinkles from Katy Miessner--Aging Disco Queen)
A History of Union Negotiations
We often hear that Vallejo's public safety salaries—Fire and Police pay—are among the highest in the Bay Area and even the state. For a city with a low tax revenue base, with median household income among the lowest in the Bay Area, and with fire risk not different than other cities, how did this happen?

Here is a little history of our public safety contracts. They were originally negotiated in 2000 and covered the years 2000 to 2005 and then were extended to 2010.

In 2000, when the current Public Safety Union contracts were negotiated with the Fire and Police Unions, the City agreed to set union salaries at 10% higher than 14 surrounding cities and fire districts. If this weren't bad enough, the 14 cities include affluent cities such as San Mateo, Santa Clara, Berkeley and Palo Alto, but exclude neighboring cities that are more like Vallejo: Fairfield, Vacaville and Napa. Future increases were based on the average increase of the 14 cities, so Vallejo would theoretically always be 10% higher than the other 14 cities.
Click HERE for the rest of this article...
2/22/08
Mr. Scratchy Presents:
Our Video Coverage of last night's Town Hall Meeting
(More to come soon)
<< Start
< Prev
141
142
143
144
145
146
Next >
End >>
Results 1585 - 1595 of 1605