| | |
| --- | --- |
| | |
Planning

Commissioners

Still Pissed

over being

PIGEONHOLED!

A good time was had by all at the Planning Commission Meeting on May 5 2014.

The first hour and 10 minutes of the meeting was devoted to amendments of the Vallejo Municipal Code Zoning Ordinance to clarify the parking requirement for eating and drinking establishments (restaurants). Adopt an ordinance regarding [parking for] small-scale fast food or quick service restaurants. Due to a lack of clarity in the Staff Report the initial discussion was spent understanding why the changes were required. The remainder of the time was spent how to create language that would appropriate for established business areas where little if any parking is currently available.

Starting at one hour and 10 minutes –for the next hour and twenty minutes the Planning Commissioners again discussed their displeasure about staff sending staff's resolution to City Council to be voted on rather than the Planning Commission resolution. Staff revealed that what is sent to City Council is ultimately under the control of the City Manager. Staff did agree that in the future that both the Planning Commissions and staff recommendations would be in the Staff Report.

Mayor Davis was spotted in the audience and looked none too pleased.

Despite Lower Dropout Rates
Vallejo Schools Still Lag Behind
State Average
Robert Schussel PhD.
5/6/14
Purpose
To provide additional analysis (trends and comparisons) of Vallejo City Unified School District (VCUSD) 2012/13 Dropout and Graduation rates that go beyond the Vallejo School District Press Release (see Appendix)
Background
On April 28, 2014 the California Department of Education released their latest data about the dropout and graduation rates for every school district in the State of California. VCUSD has typically been in the bottom 20% for standardized test scores. For 2012/13 VCUSD graduation rate improved by 5.1 percentage points to 65.9% and the dropout rate declined by 5.7 percentage points to 29.7%.
The State graduation rate improved by 1.3% and the dropout rate declined by 1.5% State wide.
Click HERE for the rest of this article...
| | |
| --- | --- |
| | |
A Perspective on Being
Proactive in Vallejo
By Chris Stefano
5/4/14
I moved to Vallejo from San Francisco almost 13 years ago. I was completely unprepared for the vast cultural differences I would encounter. We had bought into the idea of a Waterfront Redevelopment Plan and a bright new future for this city. We came with high expectations for ourselves and our community. For the first time in our lives, we encountered people who did not share those values. My expectations in the face of my daily experiences and the foreclosure crisis crumbled quickly.
My house is flanked by a few rental properties. A year after our arrival one house was occupied by a drug addict who rented out every available space to homeless people. The garage, a boat in the driveway, the basement , all had a constant stream of occupants. The garbage piled up in the yard and even overflowed into a neighbor's yard. The police told us they could do nothing. No one complained, no neighbors said a thing. It was just accepted. I was embarrassed to have people visit. I still am.
Click HERE for the rest of this article...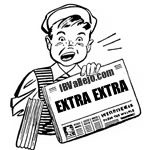 FLASH -- School Board to host Solano County District Attorney Candidate Krishna Abrams at Special Meeting for presentation and discussion. To be held at Front Room Restaurant on Vallejo Waterfront.
May 1 at 6:30 PM -- MORE INFO HERE
Here for your viewing pleasure is the April 23 meeting of the Vallejo School Board.
Highlights include:
1 hr 1 minute Community Forum--Dr. Schussel says Board Members should stop criticizing Grand Jury Report. Mr.
Mims
(from Antioch) is back for more comments
1 hr 33 minutes Grant for wellness program
1 hr 48 minutes Schools efforts and grants with Participatory Budgeting
2 hrs 24 minutes Office of Civil Rights agreement
Part two ( when reach end of first part it automatically switches to part 2)
14 minutes Facilities Master Plan
41 minutes Agreement with Union regarding salaries
<< Start
< Prev
1
2
3
4
5
6
7
8
9
10
Next >
End >>
Results 23 - 33 of 1605