---
City Council Highlight's in one Run-on Sentence for Tuesday April 17, 2012
4/17/12 – Nearly five agonizing hours of budgetary boilerplate and dais swashbuckling with a good dose of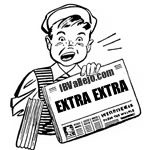 public comment followed by a failure of the fire alarms in City Hall resulting in a fire drill (everybody out) and a series of unpredictable interruptions with flashing lights and an earsplitting BEEP! BEEP! BEEP! cutting into commentary, both intelligent and unintelligible with or without the BEEP! Finally resulted in the approval of Councilmember Marti Brown's favored project PARTICIPATORY BUDGETING PROCESS APPROVED FOR DETERMINING THE DISPOSITION OF 30% OF MEASURE B SALES TAX FUNDS by a vote of 4-3 with Davis, Sunga and Hannigan opposed and Keen not too keen.
---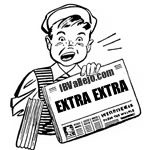 From the office of Councilwoman Marti Brown: Urban planner Andrew Heben will be giving a talk on tent cities and the homeless. To be held at the Hillcrest Baptist Church -- 800 Lighthouse Drive -- Vallejo -- Thursday April 19 -- 7PM -- Admission FREE
More info HERE
---
PUBLIC SAFETY CITIZEN'S REVIEW TAKES SHAPE
By Hatfield McCoy
4/14/12
The newly appointed 'Ad-Hoc' Citizens Public Safety Advisory Committee had their first meeting on Wednesday, April 11 at 6p.m. The meeting was held with civility, decorum and mutual respect. Unfortunately, only a handful of people from the general public attended, and none of them stepped forward to make comments or suggestions at the community forum portion of the meeting.
The committee members began the meeting with introductions as follows:
Sergeant Sid De Jesus, appointed as the ex-officio member representing the police department remarked that he has been on the Vallejo police force for over eighteen years and is in charge of Internal Affairs reviewing police professional standards and related matters. Patrick Dunn is the appointed representative from the Vallejo Fire Department. Dunn stated that he works on the 'C Shift' and has been with the department for twenty-four years. His duties include performing evaluations, along with explaining & enforcing the rules and regulations. He offered to bring copies of those rules and guidelines for the entire committee to peruse. Both representatives from police and fire will be able to participate during the meetings; however, per council's direction, they will not be allowed to vote or set future meeting agendas. In addition to the two safety department representatives, the committee has seven members from the citizenry:
Kathy Beistel has lived in Vallejo for fourteen years, and is a well known Vallejo activist who was largely responsible for bringing attention to the huge prostitution problem, among other things.
Carol Heppe handles citizen complaints for the San Francisco police department; she has lived in Vallejo for over fifteen years.
Kevin Kelley has been a Vallejo resident for fifty-eight years, and has spent thirty-one years on the Vallejo Police Department.
Member Joanne Schivley is a former Vallejo City Council member, and has been extremely involved in the politics of Vallejo for decades.
Robert Schussel remarked that he has lived in Vallejo for ten years, and did market research for a living. "This experience will allow me to bring some useful ideas to the public safety issue," Schussel said.
William Tweedy is also a thirty year veteran of the fire department and has lived in Vallejo for fifty-two years. Tweedy remarked that he had many years with the police department as well.
Burky Worel stated that he is a retired police officer of thirty years, and a former member of the Vallejo School Board.
Assistant City Manager, Craig Whittom and John Nagle, an assistant city attorney, initially conducted the meeting until a Chairperson and Vice Chair person were elected. Attorney Nagle went through a thorough interpretation of the Ralph M. Brown Act, and outlined the basic future organizational aspects of the meetings. He stated that all meetings will be videotaped, and available on line. Joanne Schivley requested that they be videotaped live and replayed again (as the council meetings) in order to accommodate those citizens who do not own computers or other electronic devices to access the city's website. Whittom also noted that the meetings will be held every other Wednesday, and that the agenda will be posted 72 hours prior to each meeting. Agendas will also be available at the city clerk's office.
The assistant city manager stated that the committee will begin to examine areas of the following concerns:
Review of best practices in other cities of Citizen Police Commissions including approaches, powers, limitations, and the impact of various models of citizen review.

Review of best practices in other cities of police and fire departments in terms of efficient operations, revenue generation, reducing calls for service, crime suppression, increasing police presence, enhancing technology to reduce crime and create a safer community.

A review of current & future trends in public safety compensation methodology.
One of the first orders of business was the election of the Committee Chair and Vice Chair. Bill Tweedy nominated Kevin Kelley as chair; Kelley respectfully declined. Worel nominated Carol Heppe for both Chair and Vice Chair; Heppe respectfully declined both positions. Kathy Beistel nominated former council woman Schivley as Chair. Schivley accepted and was appointed. Beistel then nominated Robert Schussel as Vice Chair; he was duly appointed. With both a Chair and Vice Chair in place, the city attorney and assistant city manager relinquished the meeting to the chair. Prior to doing so, however, they asked to meet with the chair persons prior to each meeting to see what the full body of the committee decides for the topics of each week's agenda. Worel asked that the group make a concerted effort to find out "what the police and fire departments currently have in the pipeline." Schivley stated that she is particularly interested in the budget for each department, and asked that the group be able to obtain a break down of the current budget proposals.
Heppe stated that she would like a "copy of the general orders and current rules and operating systems from each department." She further stated that she would like a complete organizational chart from each department. Worel hopes that the committee will not become bogged down in minutia, and "ask a lot of frivolous questions."
The next meeting will be held on April 25th at 6:30p.m. As of now, the meetings will always be held at City Hall unless the committee decides otherwise. The meeting time was changed from 6pm to 6:30 pm in order to accommodate committee member Carol Heppe with her nightly commute from the city of San Francisco. There were no other suggestions for change.
The general public is encouraged to attend, and there will be a public forum at each meeting which will give citizens a chance to ask questions, and state some of their concerns. Future meetings will be held on May 9th, May 23rd, June 6th and June 20th. For the next meeting on April 25th, Schivley stated that she would like to see an absentee policy put in place for the entire committee; i.e. how many meetings will be allowed to be missed prior to a resignation request, etc. It is imperative that the general public lend their voices to this Citizens Advisory Committee. It is after all a committee formed for and by our Vallejo citizens. Please get the word out and encourage people to attend. Speak up and get in the game!