9/26/12 - Steam Punks and Bluegrass on Mare Island this weekend!! What the HELL else do you want? This is a fantastical collision of pedal powered Victoriana geeks slamming headlong into bumpkins with instruments and kooky artists. Not to be missed. Nerds and hillbillies all in one place at one time! Bring your raincoat, pocket protector and riot gear. Do they make steam powered slide rules? This could get interesting!!
Full info HERE
No idea who the inhabitants of Obtainia are? Click HERE
---
9/25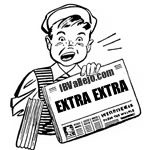 /12 City Council Meeting - City Council unanimously approves independent investigation by Attorney General of police shooting of Mario Romero and Joseph Johnson, re-institution of Vallejo Human Relations Commission and other proposals outlined in press release issued by Mayor Davis on Sept. 19.
Participatory Budgeting moves forward with slight changes, Davis, Hannigan and Sunga opposed.
Gomes and Brown both call for Police Review Commission or similar oversight.
---
Planning Commission Reviews Changes
on View Ordinance
By Hatfield McCoy
9/23/12
Several proposed changes were recently suggested by the Planning Department with respect to the Vallejo City View Ordinance; Chapter 16.36 of the City Code. At the last meeting of the Vallejo City Planning Commission held on September 17th, Commissioners heard several new proposed changes to the View Ordinance created by Vallejo City Planner Marcus Adams. Included among the changes was an expansion of a notification date if an applicant proposes a new structure or reconfiguration of property which might impinge upon another neighbor's view. Instead of fifteen days as stated in the current ordinance and code section, Planners propose that the language be changed to fifteen "working" days for neighborhood notification. In addition to that, Planner Marcus Adams proposed that the area of notification be expanded from the current 100' to a radius distance of 200' away from a neighbor attempting to build. Those proposals were all well and good with the general public. What many took issue with, as is often the case, revolved around money.
Currently Vallejo does not charge a fee if there is an appellant who objects to a neighbor's building proposal in a view district. This is not the case in other cities as city planner Marcus Adams patiently explained. For example Vacaville charges an appellant a fee in the area of $700.00 with other nearby cities also in that competitive range. Even Oakland charges $118.00 if someone wishes to object to a potential view blockage by way of appeal. The Vallejo city planning department proposed that a fee of $231 (why bother with the dollar and why not just $230?) be charged if someone were to object to new construction providing city staffers had determined that indeed there would be no view blockage. "There is a reason we want to charge a fee," said Adams, "other cities already have these fees in place, and we feel that if the neighbor feels strongly about the view impact after staff's review, then he or she should be held somewhat accountable. We have had cases wherein a neighbor objects to an applicant due to some type of personal vendetta, and proceeds with an appeal for the very fact that they know there is no fee payable in order to object." Adams continued: "With this ordinance change, it would deter frivolous objections and time wasting appeals." That said, if a neighbor does object, and staff fully agrees that there is a view impact, then there would be no appellant fee whatsoever. But neighbors responded vehemently with loud objections to this aspect of the change. One speaker had this to say: "A unilateral decision from a Planning Department staff person (with respect to whether a view is blocked or not) is bothersome to me." And Bay Terrace resident Monica Tipton weighed in stating: "There is inconsistent and confusing language in this proposal. We have had a few different iterations, making it hard to follow," Tipton said. On the other hand, Planning Commissioner Klimisch had this to say: "You mean to say that Vallejo currently does not order a fee from an appellant, but other cities charge substantial fees to make an appeal?" To that Marcus Adams answered "yes." "Well no wonder this city went bankrupt. As a business owner, I know that we need to be competitive," Klimisch said.
Speaker Kim Geddes once again graciously reminded the commissioners of the historical, and architectural value of her neighborhood: the Bay Terrace. "The people of Bay Terrace are some of the most vocal when it comes to view objections," Planner Adams had said. And definitely most of the speakers in attendance of this meeting live in the Bay Terrace. Geddes, who also feels passionately about the Bay Terrace area, had this to say: "This neighborhood was designed carefully by George Kellum. We should honor his architectural work, his design care and neighbor considerations."
By the end of the meeting, recently appointed Commissioner Tony Adams tried to make a peaceful compromise by offering a motion which keeps the fee structure as it currently stands. He asked however that the time extension be implemented, and the area of notification be expanded as proposed. So if someone wants to build another building or expand upon an existing structure in a designated view district, you must submit $4950 along with site plans, architectural drawings, and story poles (poles that are placed upon the property which denote the height and size variations for all neighbors to review). Then the city will notice neighbors within a 200 foot radius, and allow 15 WORKING days for anyone in the neighborhood to object or agree. Commissioner Adams submitted his motion which carried with Commissioner Kinney for some reason abstaining. Two other Commissioners were absent. In his motion Commissioner Adams did not attempt to change the fee structure, nor agree to implement any fee to an appellant (someone whose view might be impacted by the new building). But all elected and appointed officials should remember the words of Martin Luther King who said: "Cowardice asks the question: Is it safe? Expediency asks the question: Is it politic? Vanity asks the question: Is it popular? But in the end we must all do what is best and right for the greater good."
In other news that same evening, Vallejo activist Anne Carr expressed frustration over the noticing processes currently used by the Planning Department. She stated that she very much objects to the script type used, and requests that there be more adequate time allowed to access the packets of information submitted on behalf of both Planning and City Council. Carr also strongly urged the city to use HTML.
Upcoming Planning Commission meetings to watch include a review of housing for felons who are recently released from jail and returned to the counties in which crimes were committed. We'll let you ruminate over that one for a while longer; do your homework folks. Perhaps the city of Vallejo's Planning Department will put this one on hold. We already have enough convicted felons walking around town, but don't count on it.