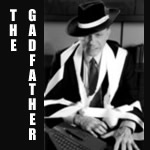 Fringe Benefit and Extra Pay Costs
2/28/08
By Paul Norberg--Retired CFO (With Glitter Sprinkles from Katy Miessner--Aging Disco Queen)
Contrary to Fire Union Vice President and Fire Captain Jon Riley, the cause of out-of-control firefighter overtime is not due to too few firefighters. The truth is it is actually less expensive to pay existing staff overtime than to hire new employees. Why?
Vallejo's public safety employees—Fire and Police—are among the highest paid in the Bay Area. They also have a very generous fringe benefit and extra pay program. In fact it is less expensive to pay existing staff overtime than to hire new employees. Fringe benefits cost the city about 80% of a public safety employee's base pay so no wonder the City is unable to hire more staff. As Riley says, overtime is about 30% of an employee's salary. That's a whole lot cheaper than 80% of an employee's salary. The full benefit and extra pay list follows at the end of article.
As an example of how unaffordable public safety employee fringe benefits are, just today—February 22, 2008—we discovered that Fire Captain Jim Higgins decided to retire so that he could be guaranteed his accrued sick time would be added to his retirement, and a portion paid to him in cash, even though he knew it would have a negative impact on the department. And Higgins was allowed to save up 5,400 sick hours. That's almost two fulltime jobs in one year. Estimating that Higgins' pay is more than $50 an hour, his sick leave alone will cost the city $270,000.
Here are the highlights of the Safety Union employees' fringe benefits:
Vallejo contributes more than 28% of public safety employee pay to the state's Public Employees Retirement System (PERS). After 30 years of service, a public safety employee can retire and get paid an extraordinary 90% of their final year pay. The employee is only required to contribute 9% of their pay to PERS and the city has to pick up the difference.
Here's an example of what this costs Vallejo: Let's assume Fire Captain "John Doe" has 30 years of service and was hired at age 25. He could retire at age 55 with a pension of about $139,500 annually. Adding in the required annual 2% consumer price index (CPI), upon retirement, if Doe has a 25 year life expectancy, and, his retirement package would pay out a total of $4.5 million.
How many private sector jobs provide a pension of 90% of final pay after 30 years? Even our military forces don't receive such a generous pension. In FY 08/09, these unbelievably generous retirement packages are estimated to cost the city $13 million—$8.6 million for public safety employees and $4.3 million for other employees, and the city still has an unfunded liability of $84 million: $52 million for public safety and $32 million for other employees. The City knows they will owe this, but can't afford to pay it with the current budget problems.
Health care costs are also soaring, and Vallejo pays 100% of all employees' premiums at an average of $13,465 per year per employee. Deeply compounding this problem is the unfunded liability for retiree health care. The city is contracted to pay 100% of Safety employee retiree health care costs. In 2008 the annual cost for all retirees is estimated at $2.5 million and increases to $3.3 million in 2010. New accounting standards require the city to disclose the unfunded liability for this benefit in future years, and the latest report puts this cost at $135 million for all city employees. Good accounting practices would require that this liability be funded on a current basis like the pension liability is funded, that is, put into the bank now to save for the cost the City must bear in the future. But that would require a contribution of $12 million per year. With the city facing deficits of $10 to $11 million annually, there is no money to fully fund the retiree health costs unless the existing labor contracts are amended to remove or drastically reduce this benefit.
Extra pay adds significantly to total cost. In fiscal 2006 extra pay added another 30% to the base pay received by the average firefighter. The extra pay categories are listed on the attachment, but it easy to see how they add up and when retirement arrives, the extra pay counts for retirement benefits.
· In 2003 the city added 5% for 20 years service and 10% for 25 years service (doesn't have to be service in Vallejo)
· All firefighters receive 7.8% for holiday pay in lieu of taking the days off as their work schedule does not allow holidays.
· Most firefighters receive either 3.5% or 5.0% as an educational incentive
o plus 5% for EMT certification
o or 10% for paramedic pay.
Comparable cities have some extra pay categories, but none have all the extra pay categories available in Vallejo. With base salaries in Vallejo set at 10% over a 14 city average and then add another 30% for extra pay it is understandable that the firefighters want to protect their position, and it explains why so many are now taking early retirement.
With over 20 police and fire employees putting in their retirement papers, the city is now faced with a payout in the millions of dollars in accumulated benefits owed. How is this possible? The union contracts allow unlimited accumulation of sick pay, three years accumulation of holiday pay and four years accumulation of vacation pay. These accumulated benefits can easily add up to a $200,000 payout per employee upon retirement.
What does all of this mean? Vallejo has to make some meaningful cuts in the public safety salary and benefit structure. The problem will not be solved with a simple deferral of pay increases and contract extensions. The first step would be a true comparison of Vallejo's salary, extra pay and benefits with comparable surrounding cities and then a negotiating session with the unions to bring Vallejo's costs in line with our neighbors.

And here are the numbers:
---
Firefighter
Engineer
Captain
Asst Chief
Base Pay FY 05/06
85,260
92,940
103,764
133,243
Avg Regular pay FY 05/06
111,789
121,312
135,779
191,344
Additional pay % of Base
31.1%
30.5%
30.9%
43.6%
Avg total pay including overtime 05/06
131,704
144,470
158,476
219,032
Base Pay 7/1/07
97,975

106,788

119,244

153,110

Work schedule (2 days on, 4 off)
122 days
122 days
122 days
122 days
Hours worked
2,928
2,928
2,928
2,928
Fringe Benefits
Vacation pay (may accumulate up to 4 years)

1 to 5 years
6 days
6 days
6 days
6 days

5 to 13 years
9 days
9 days
9 days
9 days

13 to 24 years
12 days
12 days
12 days
12 days

24 + years
13 days
13 days
13 days
13 days
Vacation % base pay

1 to 5 years
4.92%

4.92%

4.92%

4.92%


5 to 13 years
7.38%

7.38%

7.38%

7.38%


13 to 24 years
9.84%

9.84%

9.84%

9.84%


24 + years
10.66%

10.66%

10.66%

10.66%

Sick pay (unlimited accumulation)
12 days
12 days
12 days
12 days

% base
9.84%

9.84%

9.84%

9.84%

Holiday pay

(228 hrs = 9.5 days
7.80%

7.80%

7.80%

7.80%


may be accululated up to 3 years)
Uniform allowance $
1,129

1,129

1,129

1,129


% base pay
1.15%

1.06%

0.95%

0.74%

Social Security Medicare
1.45%

1.45%

1.45%

1.45%

PERS Pension
28.38%

28.38%

28.38%

28.38%

Workers Comp
11.00

11.00%

11.00%

11.00%

Other insurance
0.56%

0.56%

0.56%

0.56%

Health Ins $
13,465

13,465

13,465

13,465


% Base
13.74%

12.61%

11.29%

8.79%

Total excluding vacation
73.92%

72.69%

71.26%

68.56%

Total including vacation
79% to 85%
78% to 84%
76% to 82%
73% to 79%
Additional Pay
% of Base
Percentage of staff receiving additional pay 7/1/07
Education 1
3.5%
38%
46%
45%
50%
Education 2
5.0%
38%
28%
55%
50%
EMT
5.0%
20%
89%
100%
100%
Paramedic
10.0%
65%
0%
0%
0%
Bi-lingual
1.0%
6%
0%
0%
0%
Longevity 20 Yr
5.0%
3%
21%
24%
75%
Longevity 25 yr
10.0%
3%
18%
31%
25%
Haz Mat
5.0%
12%
7%
14%
25%
Paramed Preceptor
5.0%
12%
0%
0%
0%
Computer
10.0%
0%
0%
3%
0%
Mask Room
5.0%
0%
4%
3%
0%
Source - City of Vallejo public records act request for information, budget package included

with city council agenda 12/18/07 and union contract available on Vallejo city web site